Battery Life? Surely you jest!
Again, you can read about our battery life testing procedures in previous articles. We ran all of the standard tests, although once you see the results you'll wonder why we even bothered. We're not sure why, but the ASUS W90Vp does not seem to properly enable low-power modes. Our best-case scenario pegs battery life at just over an hour. Considering the multiple graphics cards, quad-core CPU, dual hard drives, and desktop X38 chipset... well, we certainly weren't expecting much, and the W90Vp lived up to those expectations.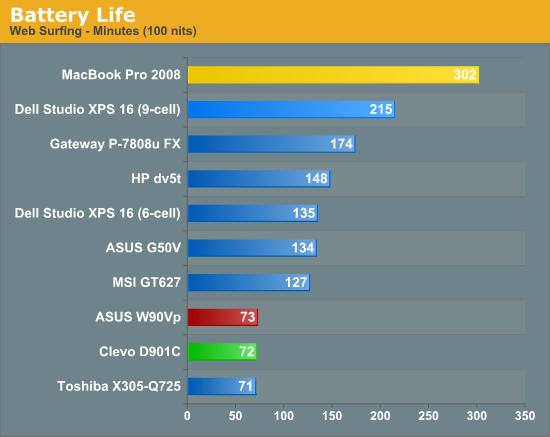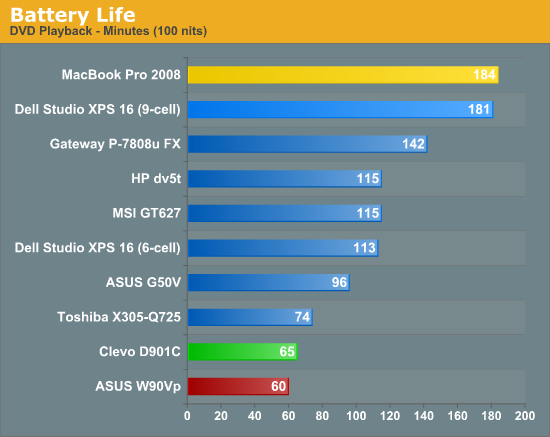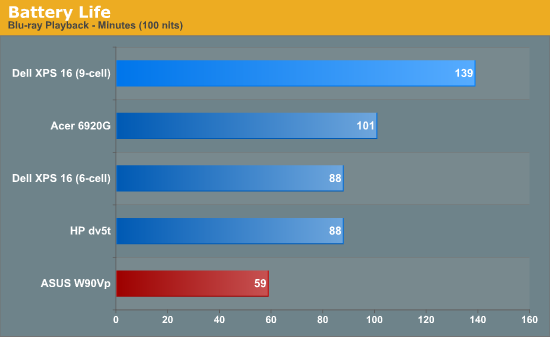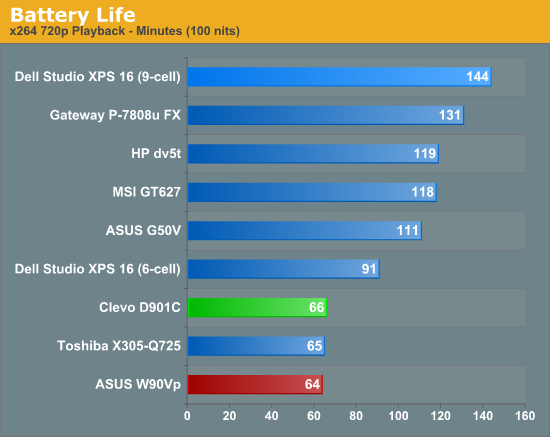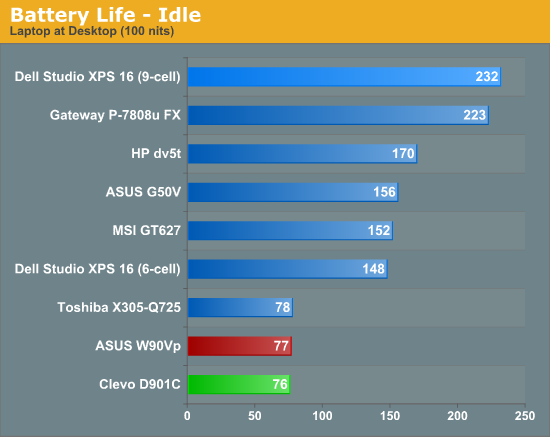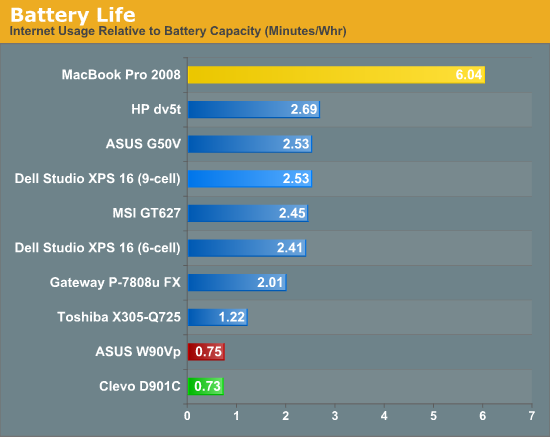 It would be nice if you could trade some of the raw performance for decent battery life, at least when you want to go mobile. As it stands, this notebook is definitely not intended for use away from a power outlet for any extended length of time. That means in addition to the 11.5 pound notebook, you need to plan on carrying around a power brick that weighs several pounds. Thankfully, the backpack has plenty of room for just such occasions. For what it's worth, the Clevo D901C doesn't fare any better in the battery life department -- both of these are DTR notebooks with very little if any consideration given to optimizing battery life.