If you're a PC enthusiast and care about power supplies, you'll definitely be familiar with the name PC Power & Cooling. The company has been around a long time now and is responsible for many innovations in the power supply industry, particularly in the USA. In May 2007, Doug Dodson, the founder and owner of PC Power & Cooling, sold his company to the OCZ Technology Group; with that move, the brand also entered the European Union. What many users don't know is that PC Power & Cooling has been around 24 years, bringing inventions to market like no other company in this field. They were building power supplies when most of today's enthusiasts weren't even born.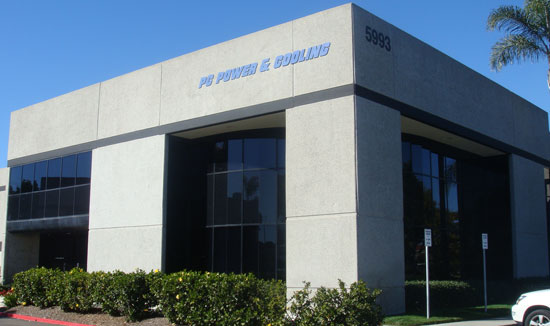 After this year's CES, we took the chance to drive down to San Diego where PC Power & Cooling has resided for the past 17 years. We met up with Doug Dodson, the CTO of the OCZ Technology Group, and James Dickensen, the Quality Engineer in charge of Quality and Testing. If you are a reviewer like us and received a PC Power & Cooling unit before, you might have seen his name on the Chroma report that came with the unit.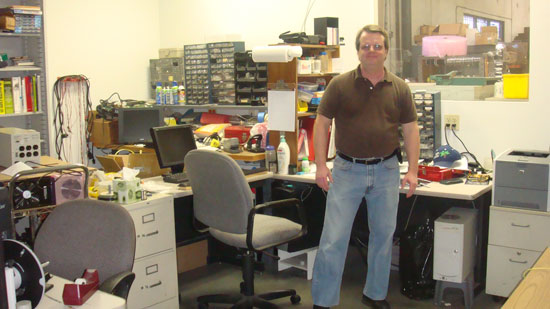 James Dickensen in his lab; you can see that he does more than sharpening pencils in here.
Today PC Power & Cooling helps OCZ with RMA, testing, and development, but OCZ continues to do much of this on their own for OCZ branded products. OCZ has a product development team that develops for both OCZ and PC Power, and Doug's role in this is more consulting based now. The differences between the two companies is still large, since PC Power was always and still is a high-end power supply vendor that cares less about prices and focuses primarily on components and best quality merchandise. OCZ as a brand caters mostly to other parts of the market where the price wars are more taxing.