Left 4 Dead Performance
The recent Left 4 Dead patch breaks demo playback, so it looks like we may be changing our test soon (though we do still have an unpatched copy we can use if we need to). This is just as well, as at the very high end we see a little system limitation.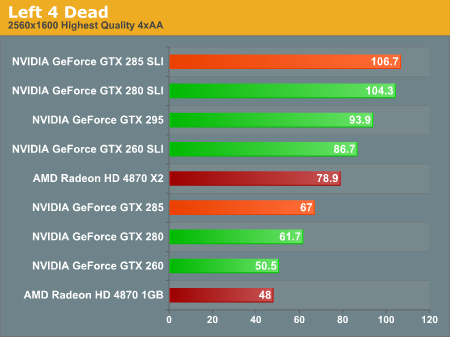 We've got an 8.5% improvement when moving from the GTX 280 to 285 here, which is about as good as it gets on Left 4 Dead. The 4870 X2 does still have a good advantage over the GTX 285 as well.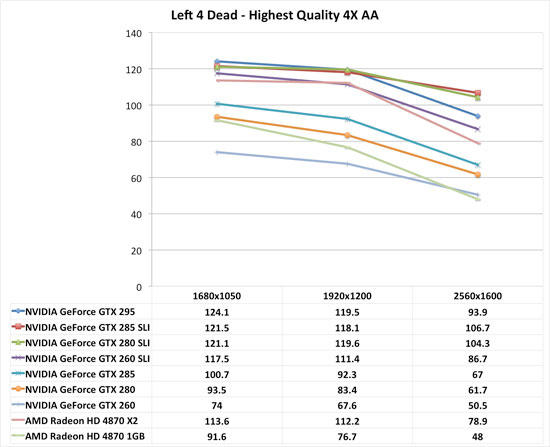 Click to Enlarge