FarCry 2 Performance
FarCry 2 can lean AMD and NVIDIA depending on the area of the game tested. We tried to go with a fairly balanced test.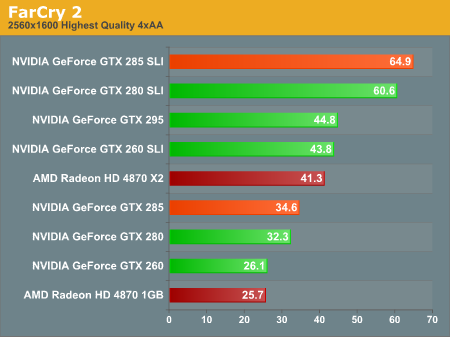 The GTX 285 can must a 10% performance improvement here, and it does still trail the 4870 X2 which has (again) over an 18% performance advantage for the slightly greater than 13% increased cost.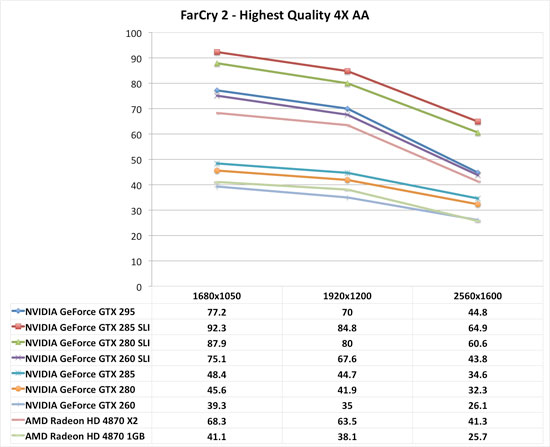 Click to Enlarge
There are three performance teirs here. We've got the single GPU solutions in the bottom teir, the two single card dual-GPU offering bunched up with GTX 260 SLI in the middle and GTX 280 and 285 SLI taking the lead. The GeForce GTX 285 holds it's own against all the other single GPU setups.