Age of Conan Performance
We've added a bunch of new tests this time around, but we decided to keep a few games around. Age of Conan is one of these, and it's one of the games we've consistently tested that favors AMD hardware. As we can see not much has changed this time around either. The none of the NVIDIA hardware can keep up with the AMD Radeon HD 4870 X2 in this test. As for NVIDIA versus NVIDIA, the GeForce GTX 295 splits the difference between the GTX 260 SLI and GTX 280 SLI setups.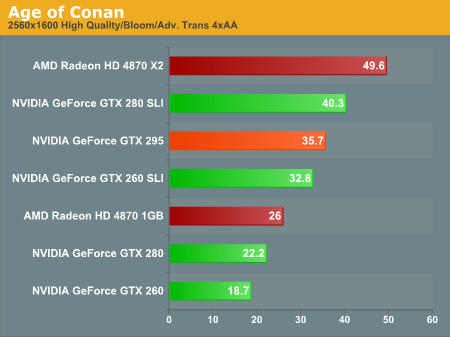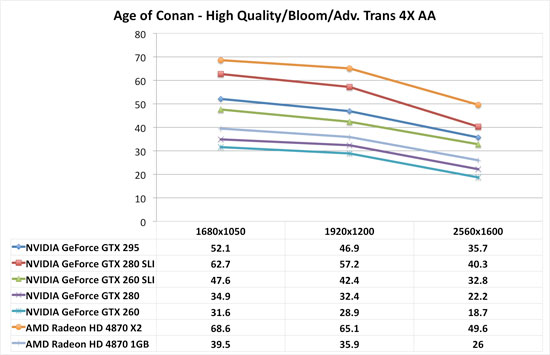 Click to Enlarge
With this game, at 2560x1600 and our quality settings (not even the highest possible), a multi-GPU solution is required for higher than 30fps gameplay. The nature of the game makes it playable at slightly lower framerates, but the safe bet is on lowering settings or getting more than one GPU. We don't expect that the GTX 285 will be able to keep up with the Radeon HD 4870 1GB either.
We're also still waiting for the DirectX 10 version of the game to come out, and we will transition to that version when we are able.