The Overclocking Story: Much Ado About Nothing
This one is a complete non-issue, but it's worth explaining. Intel's Turbo mode allows the Core i7 to ratchet up its clock speed by 133MHz or 266MHz depending on how many cores are active and if the CPU is cool enough. Every Core i7 is guaranteed to be able to work at up to 133MHz faster than its native clock speed if more than one core is active and the chip is cool enough, and 266MHz if only a single core is active and once again, the chip is cool enough.
It turns out that Turbo mode is governed by more than just temperature however, both current draw and TDP are monitored to make sure that the CPU isn't exceeding its designed specifications when running in Turbo mode. If either value is exceeded then the chip will automatically reduce its clock multiplier back to its stock setting to avoid damaging the CPU. It's sort of like the overheating protection that Intel has had on its CPUs since the Pentium 4 days; if the chip gets too hot, it underclocks itself until it's cool again.
The concern was that because of these TDP and current draw limitations, you would not be able to take lower end Core i7 processors and overclock them. The $999 Core i7-965 Extreme Edition doesn't have this problem as you can manually configure both the max TDP and current draw values, just like you can adjust its clock multiplier.
It turns out that the concerns are unfounded - all X58 motherboards should ship with a BIOS setting that tells the CPU to ignore its TDP/current limits. On the Intel X58 board the setting looks like this: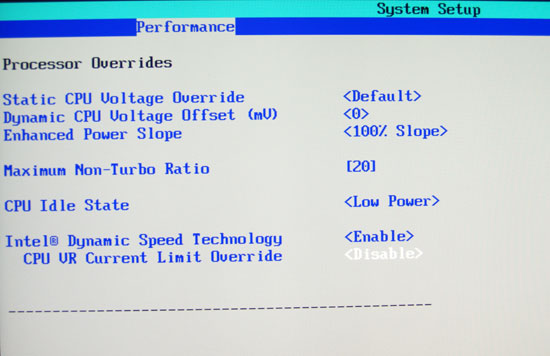 Enable this feature and overclocking the i7 is completely limitless
On the ASUS P6T Deluxe it looks like this: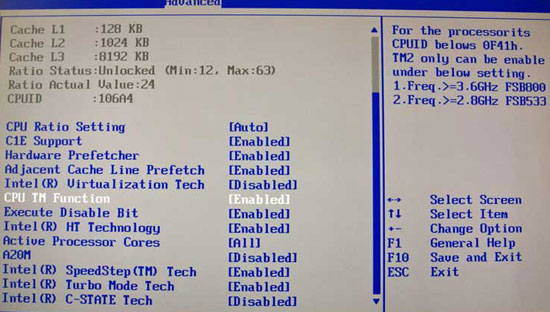 To measure its impact I took a Core i7-920, kept the feature disabled, and tried to overclock it until I hit either the TDP or current limit. Turbo mode made this easier as it would still attempt to boost the frequency of the processor by a multiplier step, even when overclocked. When I hit that TDP limit, Turbo mode wouldn't activate. On my particular chip the limit was 3.7GHz at 1.348V, running Cinebench at this frequency the CPU would try to clock up to 3.89GHz but fall right back down thanks to hitting these hardcoded limits.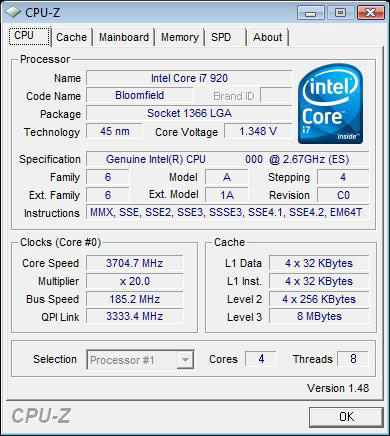 We're running into that TDP/current wall, otherwise we'd have a 21x multiplier here
I rebooted the system, went back into the BIOS and disabled the protection. Ran the Cinebench test again and whaddyaknow, Turbo mode was operational again: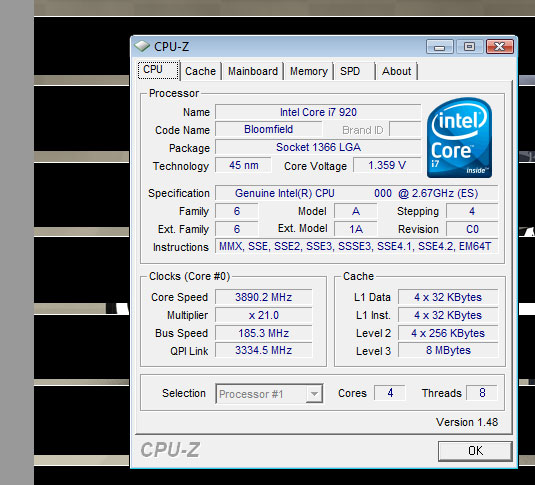 Eureka! It works.
With the TDP/current limits ignored, my Core i7-920 could clock higher, just as you'd expect. Now remember that increases in voltage result in tremendous increases in power consumption, so feeding a lot of voltage to these things in an effort to hit higher clock speeds will ruin the power efficiency of your system, but you'll get the performance and Intel has done nothing to limit overclocking with the Core i7.
If you're curious, I was able to hit 3.3GHz (165MHz BCLK x 20) without so much as increasing the core voltage on my Core i7-920. Nearly 4GHz with a hefty boost in Vcc didn't require much effort, although I would personally opt for a milder voltage overclock.