Final Words
Everyone likes a clean victory; while NVIDIA has the opportunity to obtain just that with the GeForce 9300, there are a handful of lingering issues that cause them to hit just wide of the bullseye. It's a tough conclusion to make; while my HTPC experiences with the GeForce 9300 were fairly flawless, Gary had several issues, and both of us experienced poor memory performance with the platform. Being an early adopter in any case usually means dealing with the lion's share of problems, but with a product that's ready we don't normally have a long list of issues at launch; they generally crop up over time. We knew about the G45 issues and many of them are still unaddressed.
At least the GeForce 9300 issues don't fundamentally cause the platform not to work in a home theater setup, but they are bothersome nonetheless. Given the maturity of the GeForce 8200 as a platform on the AMD side we hoped for more from NVIDIA here, but at least it gives us a glimmer of hope that what we're talking about today will soon fade and we'll be left with an easily recommendable HTPC platform. Because honestly, if these problems are quickly addressed, the GeForce 9300 is as close to perfect as you're going to get for now.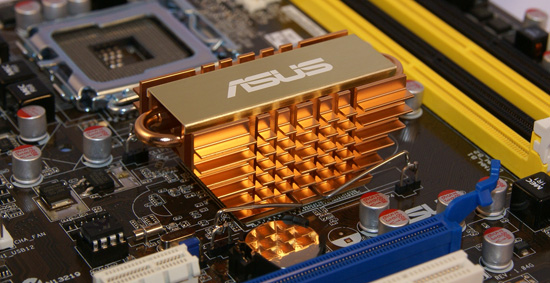 Gaming performance is good enough to compete with what's out there today. The GeForce 9300 is leaps and bounds ahead of Intel's G45, but that's not really a tremendous accomplishment. What NVIDIA has done however is effectively bring 780G-class performance to the Intel platform, which is better than nothing. It's still short of what we want in terms of integrated graphics performance but it's a big step in the right direction.
The HTPC feature set is nearly complete; the only thing we're lacking is the ability to bitstream Dolby TrueHD and DTS-HD MA (both of which no chipset currently supports). Flawless HDMI/HDCP repeater compatibility? Check. Fully functional hardware acceleration? Yep. 8-channel LPCM? Of course. Stutter-free 24p playback? It seems so.
It would be nice to see some more effort put in on the software side, as I mentioned before, to enable configuration of your HTPC without needing a regular computer monitor. I've also been dying to see AMD, Intel or NVIDIA incorporate a real color management system in their drivers to easily enable HTPCs to function as true video processors and not just expensive Blu-ray players.
As far as chipsets with integrated graphics go, NVIDIA's GeForce 9300 won our hearts, I would just hold off on that first date until the kinks get worked out.