Finish Him!
The execution engine of Nehalem is largely unchanged from Penryn; just like the front end was already wide enough, so was the execution end of the architecture: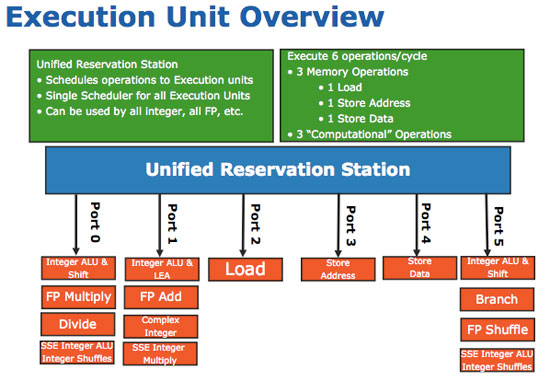 Intel did however increase the size of many data structures on the chip and increase the size of the out of order scheduling window. Nehalem can now keep 128 µops in flight, up from 96 in Conroe/Merom/Penryn.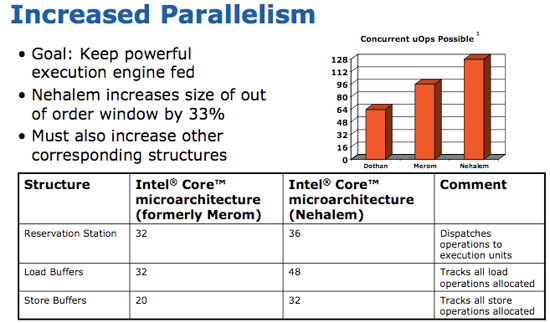 The reservation station can now hold 36 µops up from 32; both load and store buffers have increased from 32 and 20 to 48 and 32 entries, respectively.
Nehalem may not be any wider than Conroe/Penryn, but it should make better usage of its architecture than any of its predecessors.