Crysis
With CrossFire, under Crysis, the 4850 does quite well. There's a bit of an odd scaling anomaly, but no matter how much we retested things it came out the same way. We've had discussions on the fact that the built-in test we used can end up bound by the fact that it moves so fast that it's got to move things on and off the graphics cards way more than normal. This might help explain why the relative performance of the 4850 CrossFire setup goes up at 2560x1600, as it may have plenty of power to process the scene but not the capability to handle the swapping in and out of so many complex objects (which wouldn't happen under nomral conditions in the game).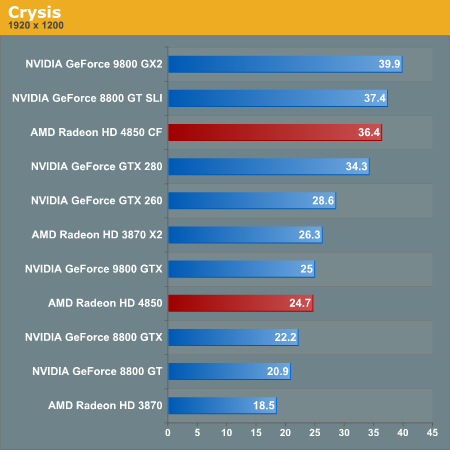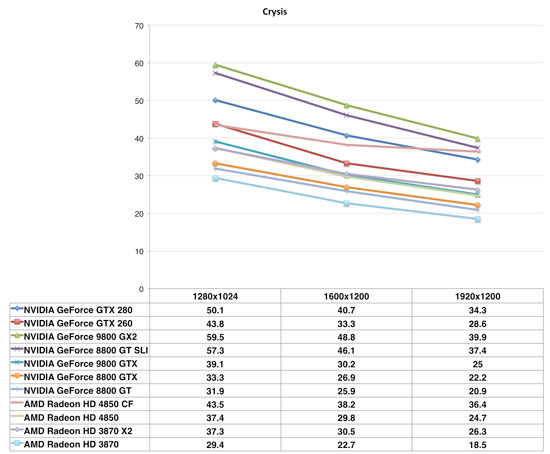 Click to Enlarge
Call of Duty 4
4850 CrossFire simply ownz Call of Duty 4. Nuff said.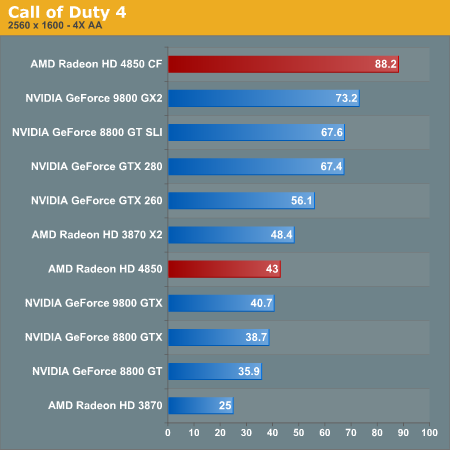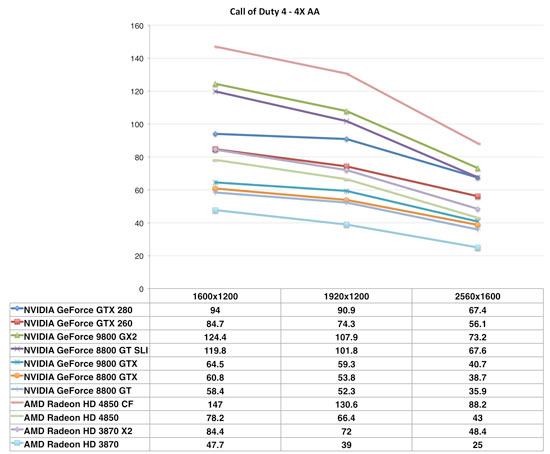 Click to Enlarge
Enemy Territory: Quake Wars
Our Quake Wars benchmark shows a much different CrossFire scaling story, as it really just doesn't do much. The impressive highs we see with CrossFire are underscored by these inconsistencies in support.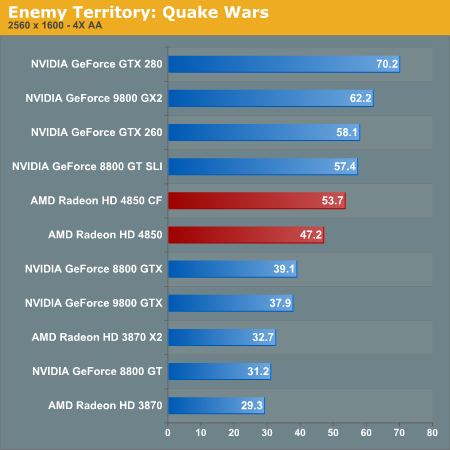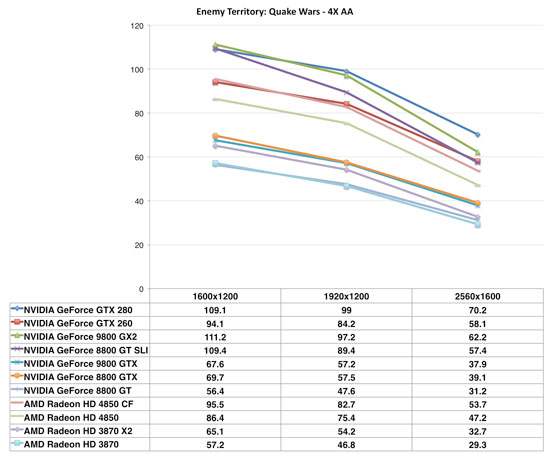 Click to Enlarge