Not One Nehalem, but Two
Nehalem itself is very stable but it has only been in Taiwanese motherboard manufacturer hands for a relatively short while now, so the only truly mature motherboards are made by Intel. Unfortunately since Intel didn't sanction our little Nehalem excursion, we were left with little more than access to some early X58 based motherboards in Taiwan. Thankfully we had two setups to play with, each for a very limited time.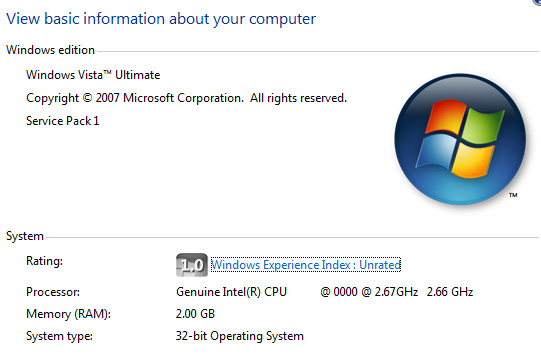 We had access to a 2.66GHz Nehalem for the longest time, unfortunately the motherboard it was paired with had some serious issues with memory performance. Not only was there no difference between single and triple channel memory configurations, memory latency was high. We know this was a board specific issue since our second Nehalem platform didn't exhibit any issues. Unfortunately we didn't have access to the more mature platform for very long at all, meaning the majority of our tests had to be run on the first setup (never fear, Nehalem is fast enough that it didn't end up mattering).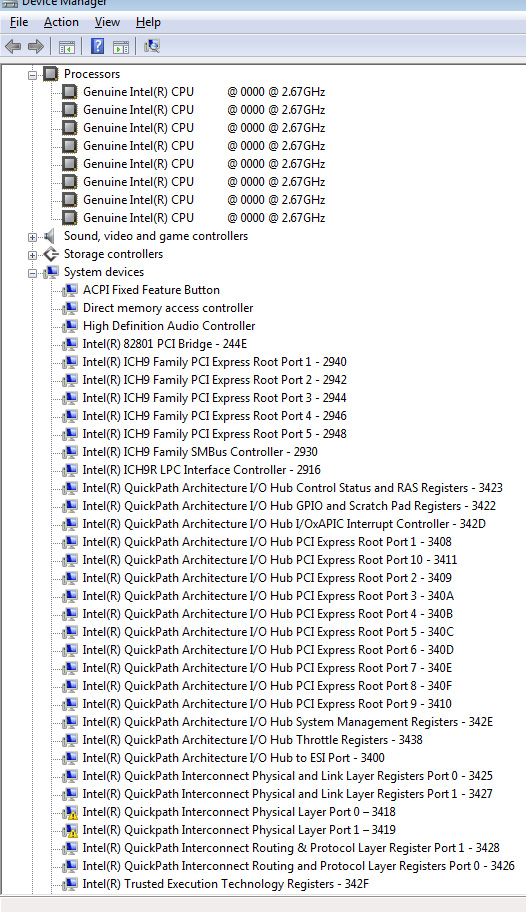 The second issue we ran into was a PCI Express problem that kept us from running any meaningful GPU benchmarks. We've been told that it'll take the motherboard guys about a month to work out these kinks, but that's why you shouldn't expect to see a full performance evaluation of Nehalem in the near term.
The CPUs are quite mature and are running extremely cool (surprisingly cool actually), their clock speeds are being artificially limited by Intel in order to avoid putting all cards on the table at this time. We saw a similar approach with the very first Penryn samples which were all locked at 2.66GHz. The Intel X58 chipset we used in our testing on the other hand got quite hot.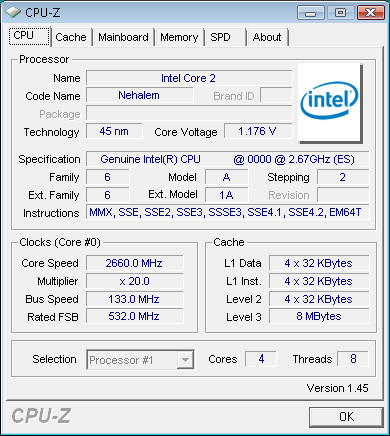 Nehalem no longer has a conventional FSB, its clock speed is derived from a multiplier of an external clock frequency - in this case 133MHz. Expect all Nehalem chips to come out in frequencies that are multiples of 133MHz.
Thankfully we don't want a thorough look at Nehalem today, we'll save that for the launch - what we do want is to whet our appetite. We want to know if Intel can pull it off a second time.