It's getting expensive…
We have never been keen on paying more than necessary when it comes to assembling the right parts for our systems, and we would not expect readers to be any different. That is unless you enjoy spending money for the sake of it. Discerning buyers know the difference between good deals and marketing hype; for those looking for more details, that's what we'll provide. In particular, the rising price of what could be described as "extreme performance motherboards" has garnered the attention and concern of more than a few gaming and overclocking enthusiasts.
Some have speculated that it was only a matter of time before the costs of these components finally caught up with the inflated pricing structure now shared by top-end GPUs and CPUs. Still others feel as if they are simply paying more today than ever before - and they would be right, especially on this platform that doubles the credit card crunch with DDR3 memory. What we may forget is the massive research and development costs associated with new product introductions are typically frontloaded when it comes to suggested retail pricing.
The last few quarters have played host to an unprecedented number of new product launches. Innovation and advancement have come at an ever-increasing, almost alarming rate - so much that we sometimes have trouble covering it all. In other words, more today than ever before, you are going to pay to be on the cutting edge of technology. With an MSRP of $399 the ASUS Striker II Extreme is no exception.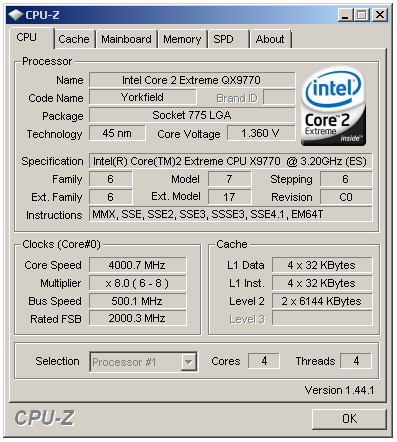 Just a small taste of things to come…
Does NVIDIA's newest 790i MCP really help the ASUS Striker II Extreme provide the significant performance boost needed to substantiate its almost exorbitant cost? Unfortunately, our response is not quite as straightforward as we would like - we can certainly tell you what the board is capable of, and assuming you are well versed in the black art of overclocking, what you can expect performance wise. What we cannot answer is whether this justifies the added expense. All we can say is that this is an expensive path. However, we will do everything in our power to provide you with the information you need to make this determination for yourself.
With the recent arrival of PC games like Crysis - and rest assured, we will see more releases in the coming months/years that are just as graphics intensive - technologies like NVIDIA's Quad-SLI and AMD/ATI's CrossFireX (CFX) may become even more important. Choosing a board that supports either one of these standards might be an important consideration to factor into your next motherboard purchasing decision. That said, assuming driver programming is up to par and multi-GPU performance scaling is acceptable, the ASUS Striker II Extreme promises to offer a gaming experience like no other at this time.
Join us as we take a closer look at its construction, layout, and standard feature set.