3.0GHz: Where Are You?
AMD ran a controversial demo of a quad core Phenom in July of last year: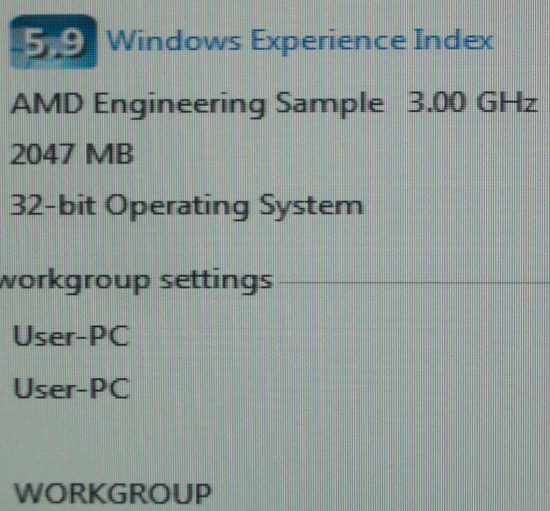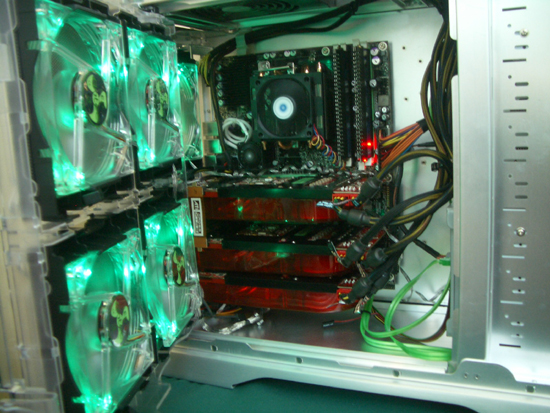 The demo ran at 3.0GHz and was designed to set expectations for Phenom. The problem is that when Phenom launched, it did so at 2.3GHz. Even today we're only at 2.5GHz. Allow me to quote, um, myself:
"In a demonstration designed to prove that Phenom isn't broken, AMD featured a quad core Phenom X4 processor, with standard cooling, running at 3.0GHz. While Phenom won't be anywhere near that clock speed when it launches at the end of this year, AMD expects to be at 3GHz within the first half of 2008. "
AMD told some members of the press that there was nothing special about these 3.0GHz Phenoms that were demoed, which begs the question - what happened?
There's nothing particularly magical about the 3.0GHz number, but the problem is this: Intel gives you two options at $266, you can purchase a Core 2 Duo E6850 (3.00GHz, dual core) or you can purchase a Core 2 Quad Q6600 (2.40GHz, quad core). The difference in clock frequency is 600MHz but you get two more cores, for the same price.
With AMD, the decision isn't as simple. At $178 you can purchase an Athlon 64 X2 6400+ Black Edition (3.2GHz, dual core), or at $195 you can buy a Phenom X4 9550 (2.2GHz, quad core). Not only do you have to spend a little more to get four cores, but you give up 1000MHz in clock frequency. Thankfully Phenom has some architectural enhancements that help narrow the performance gap, but it still does make AMD's job of competing much more difficult - forcing it to dramatically reduce prices.
Phenom could scale much higher, after all the individual cores aren't all that more complex than those in an Athlon 64 X2. We get the impression that there are some speed paths that could be optimized on the current B2 and B3 Phenoms that simply aren't because of a very sensible thought process. AMD is still on track to begin shipping its first 45nm Phenom processors (Deneb core) by the end of this year and it doesn't make sense to waste time and resources respinning a 65nm Phenom, when presumably these clock speed issues are addressed at 45nm.
AMD is expecting, clock for clock, 45nm Deneb based Phenom cores to offer up to 15% more performance (we're skeptical of that number). AMD also committed to matching clock speeds of 65nm Phenom processors when the 45nm parts launch. If Phenom is at 2.7GHz when 45nm launches, the first 45nm parts will come in at 2.7GHz (as well as models lower/higher obviously, but the point is that there will be clock speed parity with the move to 45nm).