The final topic of discussion today was Larrabee, Intel's highly parallel microprocessor architecture that lends itself very well to 3D graphics applications: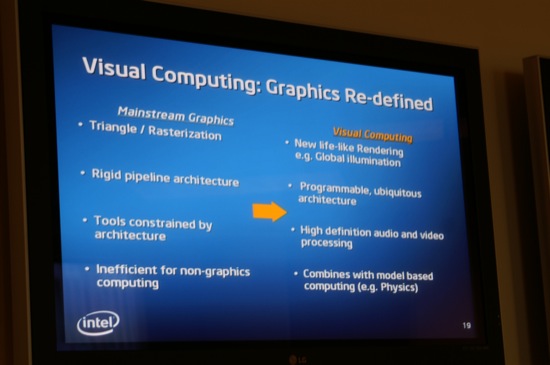 Larrabee will be out in the 2009 - 2010 timeframe, most likely as a standalone GPU to compete with offerings from AMD and NVIDIA. The architecture is a many-core design, with many very small, simple IA cores behind a brand new cache architecture: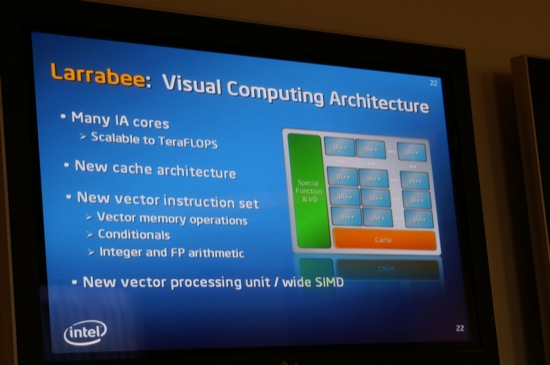 Each core will support a new vector instruction set that Intel has been working with game developers to perfect. Each core will obviously have a very wide vector processing unit, but Intel isn't detailing much more on Larrabee. You can expect Larrabee to support both DirectX and OpenGL, but it will truly shine if game developers target its ISA directly.