XtremeSystems.org Demos 5.5GHz+ Quad-Core Yorkfield
Intel along with XtremeSystems ran a phase-change cooling demo of a ridiculously overclocked 45nm Yorkfield (quad-core Penryn) running at around 5.5GHz.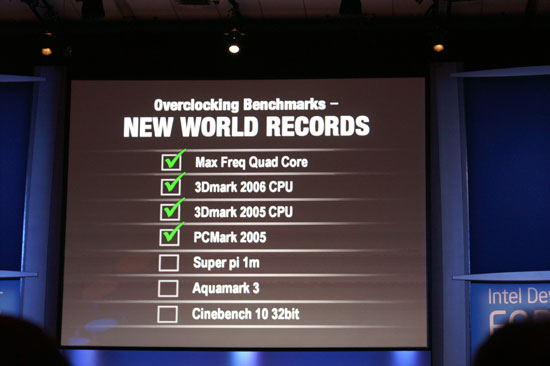 We saw a couple of world records broken, including a new world record for Cinebench R10 (32-bit).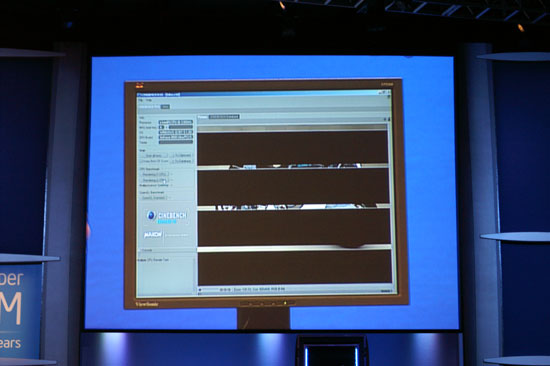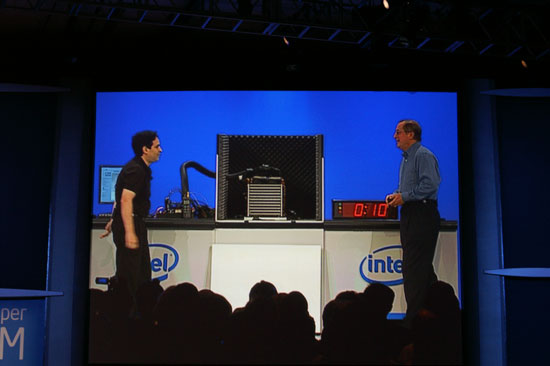 A shot of the cooling system, three compressors chained together to bring CPU temperatures down to 160 below 0
Intel used the overclocking demo to talk about its upcoming X38 chipset launch, coming in October. Intel wants the X38 chipset to be embraced by enthusiasts hence the XS demo.