The Integrated Graphics Revolution
With the pending collision course between the CPU and the GPU, Intel confirmed that it would begin manufacturing its integrated graphics cores on smaller manufacturing processes moving forward.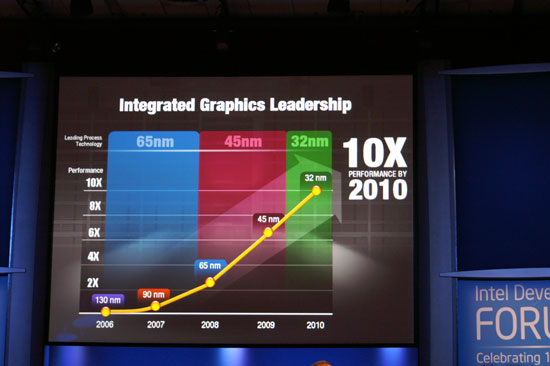 During the second half of Intel's 45nm era, Intel will bring the GPU on-die and plans to improve graphics performance significantly over where we're at today. The improvement is necessary in order to remain competitive with AMD's Fusion processors. From this point on, all integrated graphics will be on the microprocessor die.
By 2010, the first from-scratch CPU and GPU from Intel to be designed for 32nm will converge and we'll see a significant improvement in entry-level graphics performance.