10x power reduction by 2010, err 2008
Otellini talked about Intel's plans for the ultra-mobile space, most of which we've already heard about.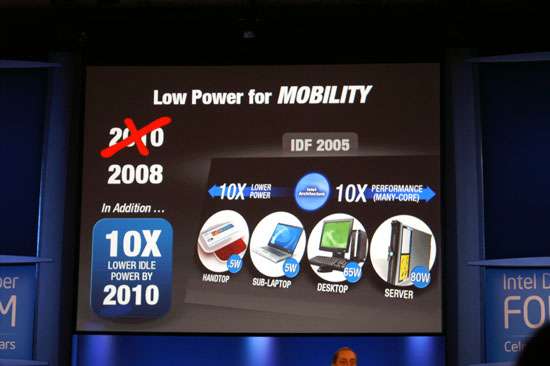 Intel originally promised a 0.5W x86 processor by 2010 for use in Handtop PCs, and at this IDF we got an update: Silverthorne will hit that 0.5W mark in 2008, a bit earlier than originally expected. Intel did set a more granular goal for 2010, it plans to reduce idle power by 10x courtesy of its 32nm process.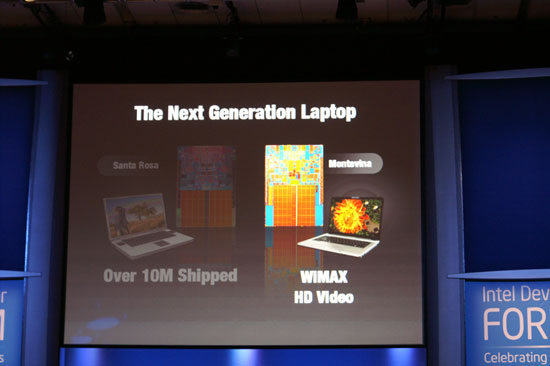 In the 2nd half of 2008 Intel will bring its second-generation mobile Penryn notebook to market, codenamed: Montevina.