The show floor doesn't open until tomorrow, but there's already lots to talk about. Think of this as a sort of sneak peak of some of the highlights of this year's CEDIA. The show is already attracting all sorts of interest: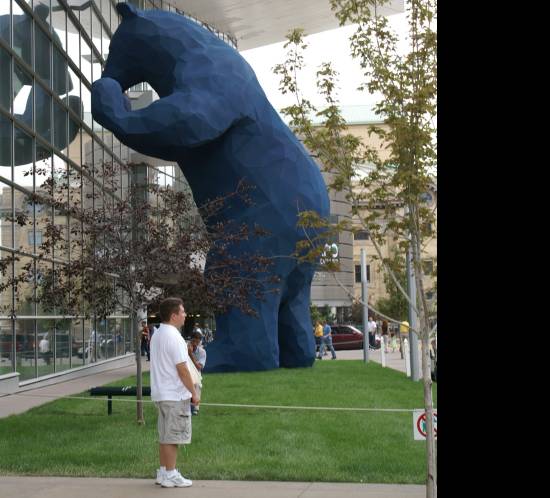 The day started off not with JVC's 1080p projector announcements, but with a Monster Cable press conference. The electrical engineers inside us have kept us from ever purchasing overpriced cables, but we were curious to see how a Monster press conference would unfold - so we went.
Picture this: a room full of chairs, pull down projector screen, a curious wheelchair ramp leading up to the stage. On the speakers was some quiet rap music, but upon closer inspection the song revealed itself to be a Monster Cable rap. The hook had a rapper spelling out H-D-M-I and of course reciting the company name, and no Monster Cable rap would be complete without the line "you gotta 60 inch screen."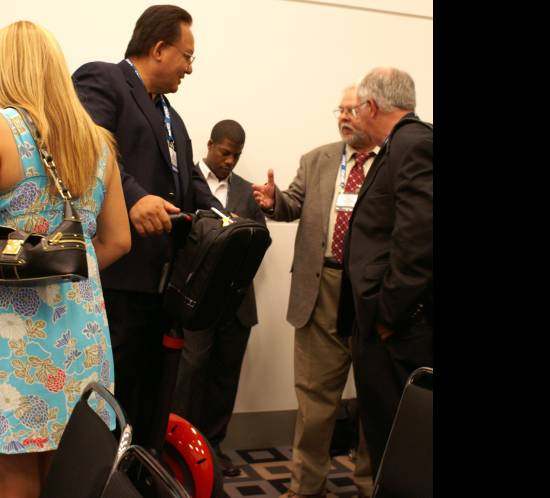 The purpose of the ramp to the stage was revealed upon the arrival of Noel Lee, the founder of Monster Cable. Mr. Lee arrived on a tricked out Segway, painted red and black. Rolling up to the stage, Mr. Lee began the press conference.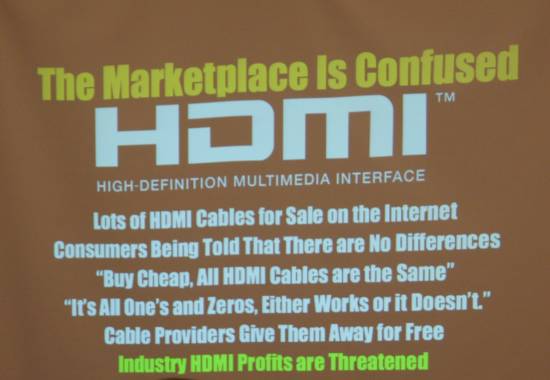 The number one item of discussion was Monster's new speed-rated HDMI cables which you may have heard of. The premise is this: in order to help consumers differentiate between the various types of HDMI cables out there, Monster is now offering speed ratings on their cables. The bandwidth required for 1080p video + audio from a Blu-ray player is obviously greater than the bandwidth required for simple 480p from a DVD player, so why shouldn't Monster differentiate its cables for the various needs of its customers?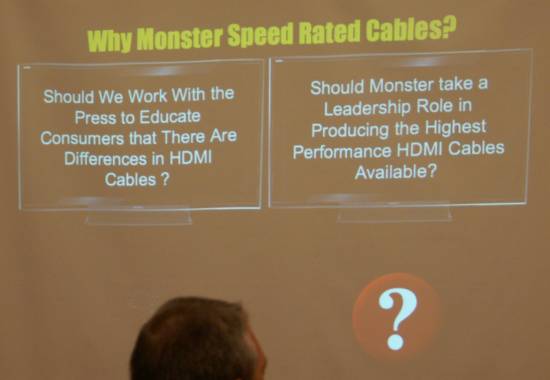 The speed ratings are as follows: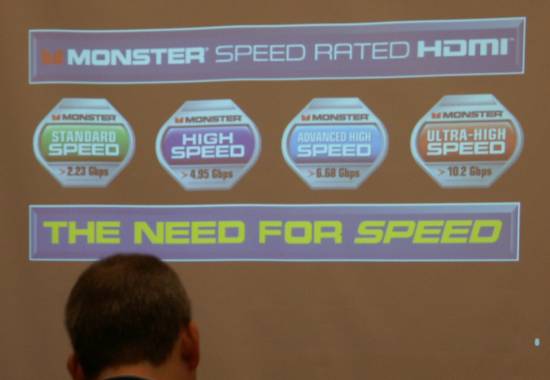 At the low end we have the Standard Speed HDMI cable, which is capable of > 2.23Gbps of bandwidth, priced at $49.95 for a 1m cable. Next is the High Speed model (4.95bps) at $69.95 (1m), Advanced High Speed (6.68Gbps) at $79.95 (1m), Ultra High Speed (10.2Gbps) at $99.95 (1m) and Ultimate High Speed (14.93Gbps) which will be shipping by the end of this year.