Standby Efficiency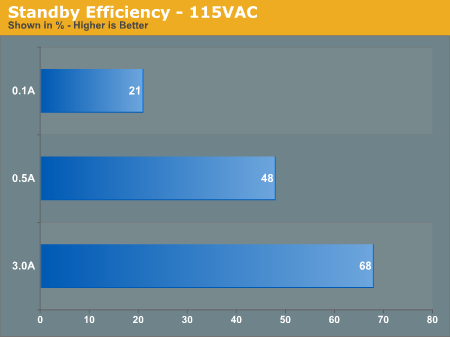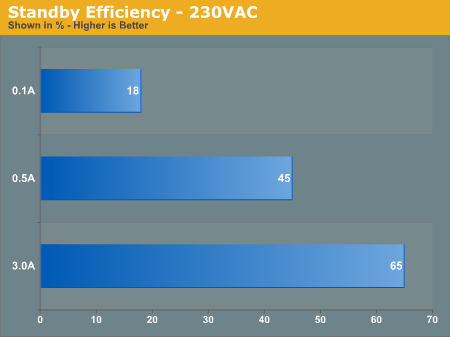 The standby efficiency is not quite what we have expected. We see very low results at the different loads and the power consumption while there is no load at all is very high: 1.57W (115VAC) and 2.13W (230VAC).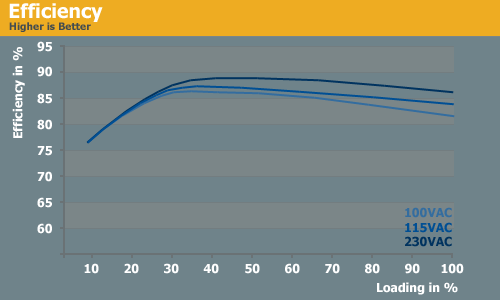 Zippy claims 86% efficiency on the box, but this is a very nice statement that we unfortunately see all the time. We were happily surprised in this case, as we have reached the same efficiency levels stated on the box. With 115VAC (like Zippy most likely has in Taiwan as well) we measure 86% efficiency. Since we know that with rising input voltages the efficiency rises as well, we can of course achieve even higher efficiency ratings. At room temperatures and 230VAC we got an incredibly high efficiency of 88.71%. That's the highest score we have seen so far. Good results can be achieved starting at just around 100W. The best efficiency will be gained by pulling a little more than 200W out of this power supply.
Power Factor Correction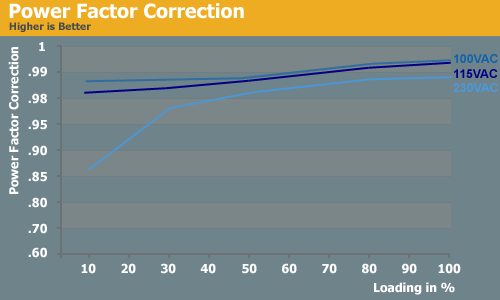 With lower input voltages we once again have very good results. With 230VAC it was a little bit odd that it started at such a low result of just .85 and needed 200W to gain an acceptable result. The trade-off between efficiency and PFC due to input voltage is a topic that can be (and has been) debated for a long time, and since the reality is that you'll be stuck with whatever voltage the country you live in uses, we won't get too hung up on it.