Like many others waiting in line around the country, we finally laid hands on our iPhone. As we work on the review we'd like to provide you with some shots of the unboxing process, as well as some initial feedback on use with other SIM cards.
First off the bag and tiny box that the phone comes in: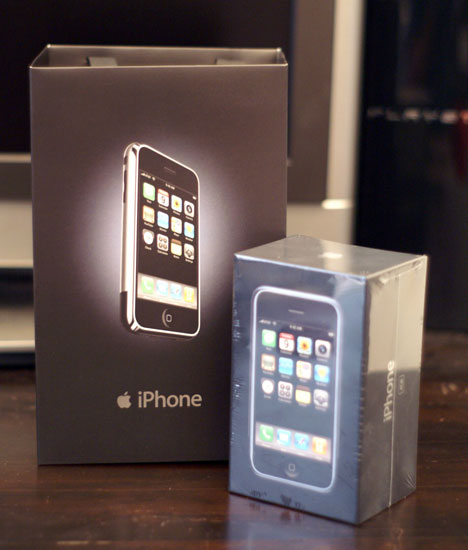 The box itself: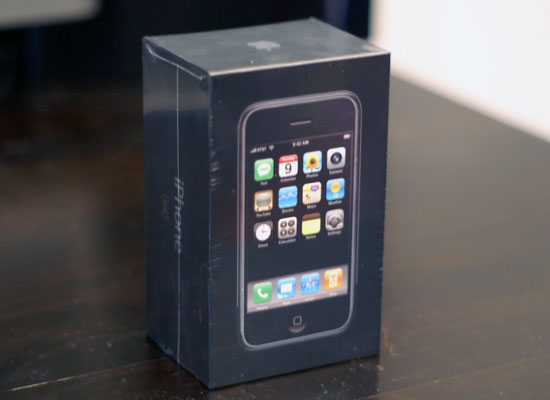 The back of the box indicates its contents, as well as the activation policy. Note the important part: "minimum new two-year wireless service plan with AT&T required to activate all iPhone features, including iPod features." You don't have to activate the phone at the Apple/AT&T stores, but if you want to use it you'll either have to wait for it to be hacked or submit to your new overlords at AT&T.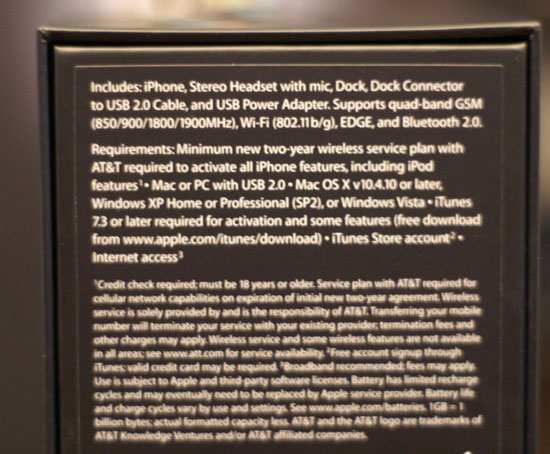 Inside the box you've got the gem: