When Zalman first burst onto the silent PC and Cooling markets a few years ago, many were surprised to find the company headquartered in South Korea. The kind of innovative thinking Zalman brought to the market in those early days usually came from Japan and then migrated to Taiwan. However, Korea was developing in many manufacturing areas and it was more logical than we first imagined finding an innovative new computer cooler company designing and manufacturing in Korea.
Today, a Korean headquarters is not as unusual as it was just a few short years ago. So it came as no surprise that a well-known case company headquartered in Korea, namely 3RSystem, has now entered the CPU cooling market. This is a natural extension of their work in case design and their first products are based on the latest design thinking in air cooling.
3RSystem was established in South Korea in 2000, with the goal of using creative design and innovation to become a competitive case manufacturer in a very short time. Evidence that this was achieved was the appointment of 3RSystem in 2001 as a "company of technological excellence".
From those beginnings 7 years ago the 3R Product Line has grown to include a full line of mini tower, full tower and mini/slim cases. 3RSystem also markets Poseidon brand water cooling systems, and they have just launched their iCEAGE CPU air coolers.
3RSystem products are now sold around the world, and frankly the company's presence in some Asian and European markets is much larger than their US presence. You can find more information on the availability of products in your area at the
3RSystem web site
. According to 3RSystem, sales and distribution in the US are handled through
JustPC (USA)
located in Ontario, California. A quick click to the JustPC website shows a close link with 3RSystem featured on the introductory page.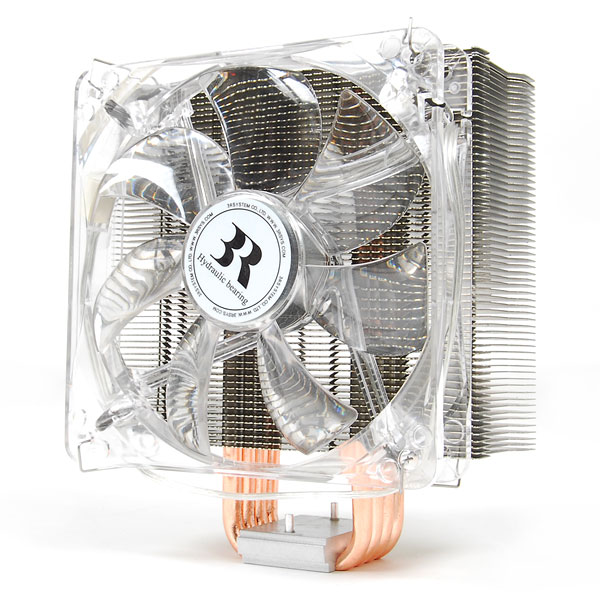 The iCEAGE, which is the subject of this review, is an air cooler based on the capable heatpipe tower design. A full cooling test should provide a very good idea of the capabilities of the iCEAGE and how it compares to the best coolers tested in the AnandTech cooling labs.