Encoding Performance
At default clock speeds, the Core 2 Duo E4300 completed our DivX test in the same amount of time as AMD's Athlon 64 X2 5000+. Overclocked, the E4300 has a 11% advantage over the X6800.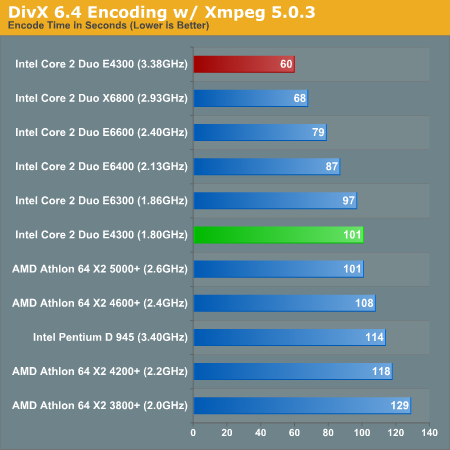 Windows Media Encoder is far more favorable to AMD CPUs and thus the E4300 ends up being a little slower than the X2 4200+. Our overclocked chip ends up, once again, on top of the charts.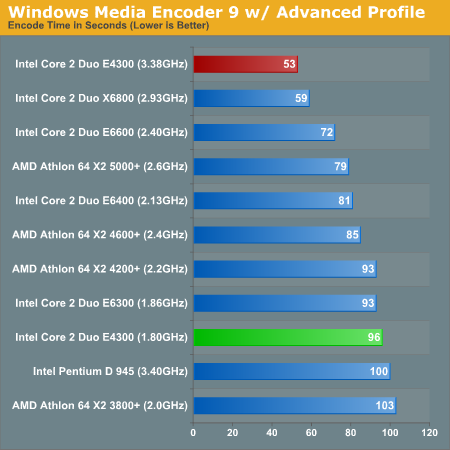 MP3 encoding performance is quite competitive, with the E4300 offering performance similar to the X2 4600+ and the E6300. Overclocked performance is once again competitive with the X6800.