3D Rendering Performance
3dsmax 8 performance continues the performance trends we've seen; at default speeds the E4300 is slightly outperformed (2.5%) by the E6300, while it is around 14% faster than the Athlon 64 X2 3800+. Performance standings change a bit under Cinebench where AMD does better, with the X2 3800+ and E4300 offering similar performance.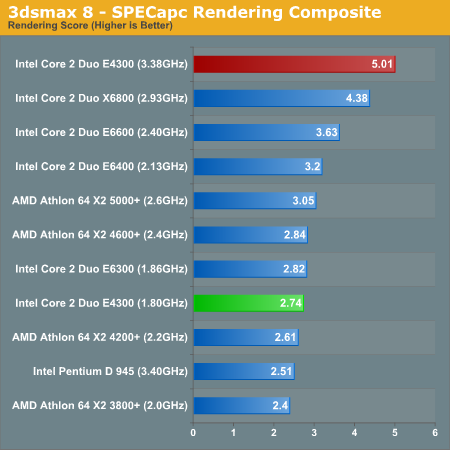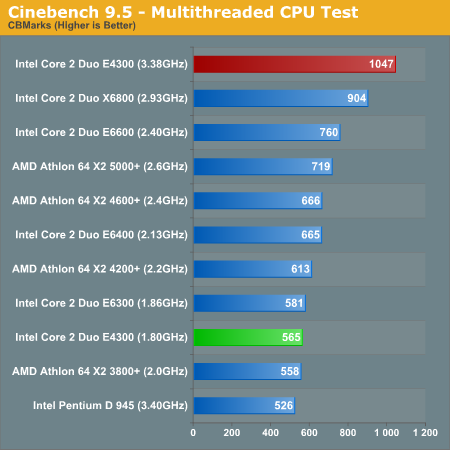 With 3D rendering depending largely on raw CPU speed, it's not surprising to see the overclock help out even more in these two benchmarks. The overclocked E4300 is 14-16% faster than the X6800, with a clock speed advantage of 15%. Larger caches and faster bus speeds only have a minimal impact here.