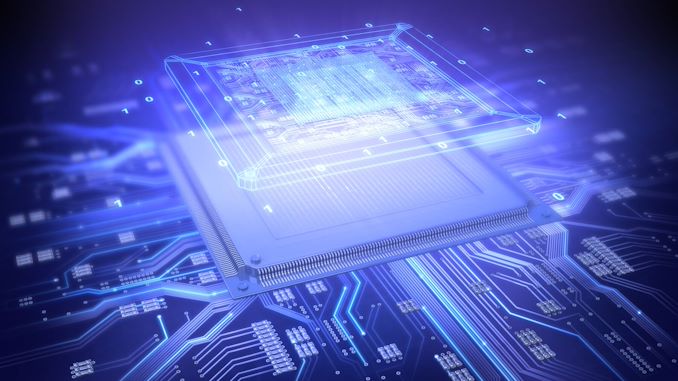 Apple's release of Arm-based system-on-chips for its desktops and laptops three years ago demonstrated that such processors could offer competitive performance and power consumption. On the Windows-based PC front, only Qualcomm has offered Arm-based SoCs for notebooks in recent years, but it looks like it will soon be joined by AMD and NVIDIA, two notable players in the PC space, according to a Reuters report.
While neither AMD nor NVIDIA has confirmed plans to offer Arm-based SoCs for client PCs, it will not be the first time these companies either planned or offered Arm-powered processors for the Windows ecosystem. Furthermore, this move will align with Microsoft's broader vision to push the adoption of Arm-based processors into Windows PCs to make them more competitive against Apple's offerings.
Microsoft has spearheaded initiatives promoting the utilization of Arm-based processors, intending to diversify and evolve beyond the prevailing x86 architecture, predominantly controlled by Intel, for years. At first, the company attempted to do this in the late 2000s but saw no major success for years. However, AMD tried to develop a competitive Arm-based SoC (but had to fold development due to insufficient budgets), whereas NVIDIA offered its Tegra processor.
Microsoft's renewed attempt to push Arm into Windows PCs kicked off in 2016 when the company signed a deal with Qualcomm, under which the latter produced PC-oriented Snapdragon application processors. In contrast, Microsoft tailored its Arm version of Windows specifically for these SoCs.
"Microsoft learned from the 90s that they do not want to be dependent on Intel again, they do not want to be dependent on a single vendor," said Jay Goldberg, chief executive of D2D Advisory, in a conversation with Reuters. "If Arm really took off in PC (chips), they were never going to let Qualcomm be the sole supplier."
That deal between Microsoft and Qualcomm is set to expire in 2024 when AMD, NVIDIA, and others will be able to release their Windows PC-oriented SoCs. But it remains to be seen what exactly the two companies will offer.
AMD, Intel's arch-rival on the x86 CPU market for decades, may be inclined to expand its offerings. However, this move will not fit into its contemporary data center-oriented strategy. Furthermore, NVIDIA has also focused primarily on data center business in recent years.
On the one hand, both companies are interested in making high-volume products of PCs. On the other hand, both earn tons of money on AI, HPC, and data center CPUs and GPUs, and both use all production capacity they can to meet demand for their high-margin offerings. Yet, historically, companies that solely concentrated on enterprise hardware went extinct or became parts of more prominent entities.
Source: Reuters