Zotac has introduced the industry's first compact PC featuring Frore's AirJet solid-state cooling system. Zotac's ultra-compact Zbox Pico PI430AJ is powered by Intel's Core i3 processor is designed primarily for everyday home and office computing, as well as applications like digital signage.
As far as specifications are concerned, Zotac's Zbox Pico PI430AJ is a fairly sophisticated machine featuring Intel's eight-core Core i3-N300 CPU, 8 GB of LPDDR5 memory, and an M.2 SSD. For connectivity the PC offers a Wi-Fi 6 + Bluetooth 5.2 adapter, a single GbE port, a USB Type-C port, two USB 3.2 Type-A connectors, and two display outputs (DisplayPort and HDMI).
The Zbox Pico PI430AJ has two major selling points: it is as small as modern smartphones, and it is passively cooled using Frore's AirJet solid-state cooling module, or chip. AirJet's module dissipates heat from electronic components by propelling ultrasonic waves of air across fin-like structures on each chip. This mechanism effectively directs a cool flow of air across the chip's surface area, moving heat away from the silicon components while not collecting dust. Compared to conventional fan cooling methods, AirJet stands out by offering equivalent heat dissipation with enhanced power efficiency and quieter operation. Specifically, each chip can remove 5W of heat, with the capacity to scale up; for instance, two chips can expel 10W.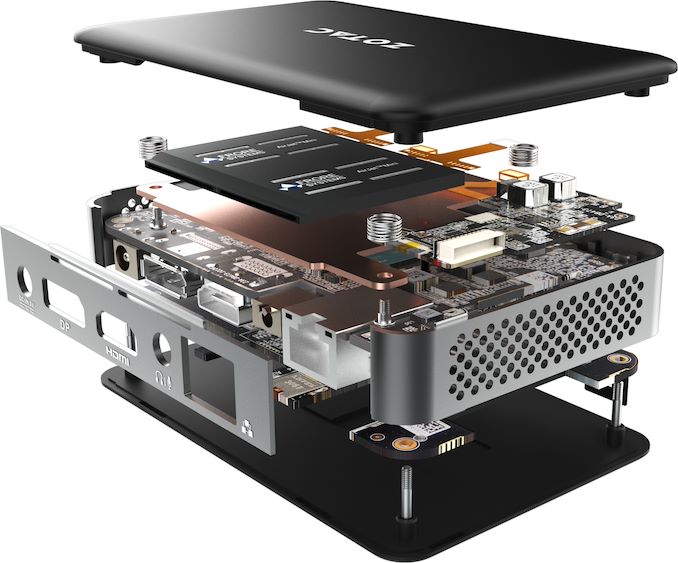 Zotac's Zbox Pico PI430AJ seems to use two AirJet modules, so they can dissipate up to 10W of power, which should be more or less enough for Intel's Core i3-N300.
Zotac claims that its Zbox Pico PI430AJ Mini PC is now available for purchase in both Windows and barebones versions in select regions (primarily APAC and EMEA, from the looks of things), but is disclosing its recommended pricing.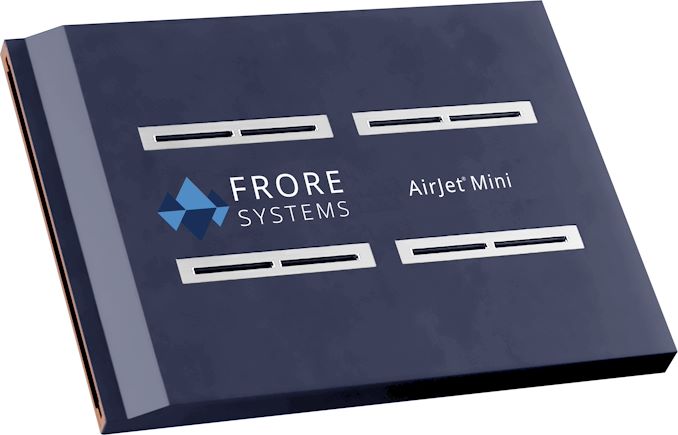 While Frore's AirJet solid-state active cooling makes a lot of sense for Zbox Pico PI430AJ as it enables it to run faster for longer periods, it should be noted that for Zotac this mini PC is a way to try out the technology in a mass-produced product. That said, if AirJet meets Zotac's expectations for performance, reliability, manufacturability, and costs, expect the company to use it for other PCs as well.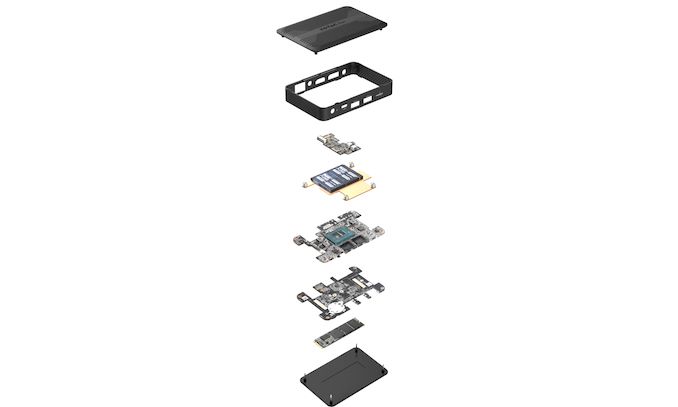 Source: Zotac