Since the introduction of Intel's 90nm Prescott core, power consumption has been at the forefront of any CPU related discussion. But as both AMD and Intel strive towards introducing more power efficient cores we must turn our attention elsewhere to find new areas where power savings are necessary. The GPU is next on the chopping block for power consumption, but we've still got a little time before both ATI and NVIDIA unveil their new high DirectX 10 parts fully equipped with very high power consumption. While we wait for the next-generation of powerful GPUs and quad-core CPUs to debut, we decided to take a look at the power consumption of an often overlooked component in the system: the chipset.

Dutifully playing its role as traffic cop in any modern system, the chipset has to deal with getting data from each and every high speed, high powered component in the system and directing it to the right place. Thankfully the amount of logic in a chipset is nothing near that of a CPU, but given its role in a high performance system, the chipset can easily be a notable consumer of power. The question is - are some chipsets better than others for power consumption?

There have been obvious examples in the past where chipsets varied dramatically in power consumption, like ATI's CrossFire 3200 chipset vs. NVIDIA's nForce 590 SLI, the latter of which consumed significantly more power. But what about more mainstream offerings, and in particular, mainstream chipsets that support Intel's Core 2 processors - is there a noticeable difference in performance, power consumption and overall performance per watt between them?

We're asking this question now because it is inevitably the first question we need answered before we can start doing (as close to) apples-to-apples comparisons between CPUs with regards to power consumption. We chose to start with Core 2 platforms since that's the hot topic these days and power consumption/performance per watt is a very compelling reason to consider Intel's Core 2 line of processors.
The Platforms
We picked the three most popular mainstream Core 2 chipsets currently available for this comparison: Intel's P965, Intel's 975X and NVIDIA's nForce 570 SLI Intel Edition.
Intel P965

Intel 975X

NVIDIA nForce 570 SLI
We will eventually add Intel's G965 to the mix but we'll save analysis of that chipset for our full review of the new integrated graphics core. These three chipsets represent the performance mainstream offerings any Core 2 purchaser would consider and a good starting point for these sorts of comparisons. Obviously there are other chipsets that we are interested to look at, for example VIA's PT880 and Intel's 945G, but we will have to save those for a later date in the interest of time.

As luck would have it, ASUS makes a motherboard based on all three chipsets we're interested in comparing today and thus we used all ASUS platforms for today's article.

Representing the Intel P965 chipset we have ASUS' P5B Deluxe: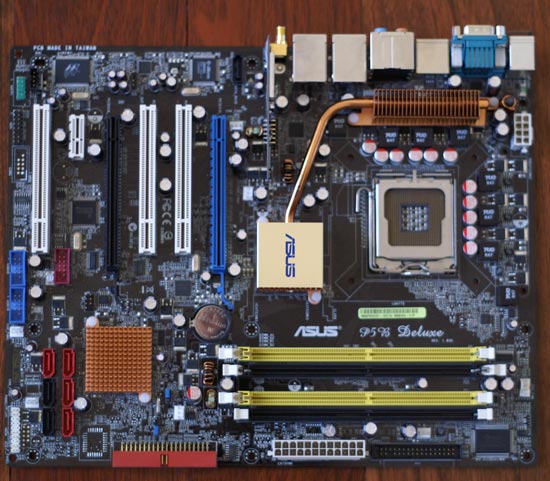 The ASUS P5W DH Deluxe, one of our first Core 2 motherboards, features Intel's 975X chipset: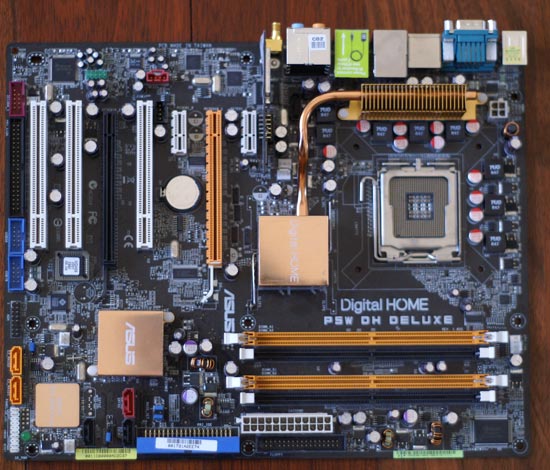 And finally we have ASUS' P5NSLI, a very affordable nForce 570 SLI solution: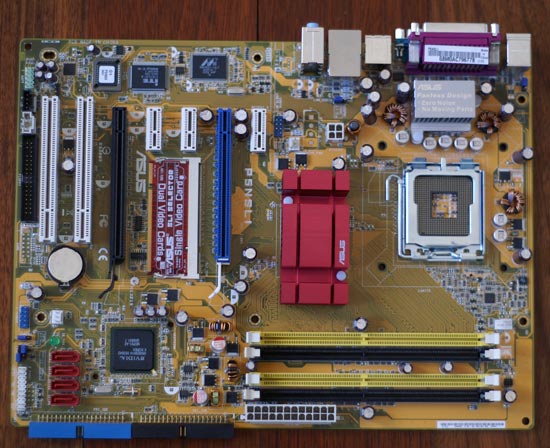 Note that today's comparison is merely one aspect of comparing these three platforms; things like price, I/O, and networking performance as well as multi-GPU support are all important considerations that go beyond the scope of this article. Our concern today is power consumption and thus that's what we will focus on.