Intel Announces new Instructions for 45nm, SSE4 and more
Unexpectedly, Gelsinger announced the 50 new instructions that will be present in its upcoming 45nm processors (Penryn and Nehalem) - it's "SSE4 and more".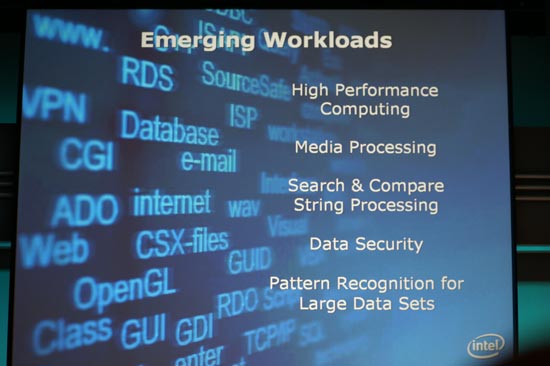 These are some of the workloads the new instructions will help accelerate
Today Intel will be publishing a white paper detailing the new instructions and as they get implemented in silicon, Intel will disclose more information about the instructions.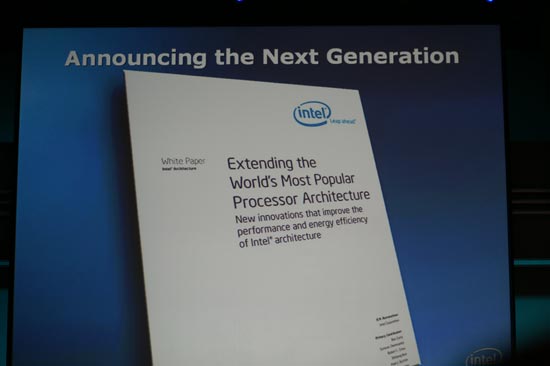 Intel's approach to SSE4 disclosure is a significant departure from how previous x86 instruction extensions have been disclosed by the company. It's another example of Intel's more open and friendly approach to its upcoming roadmaps; we're hoping Intel will only continue to be more open with its future plans, and we do have AMD to thank for keeping the pressure on Intel to bring about such a dramatic change in behavior.