Mid Range GPU Performance w/ Bloom Enabled
Just as was the case with the high end tests, we ran a separate set of benchmarks with HDR lighting disabled to allow for comparison to ATI's Radeon X850/X800 series. The question we're looking to answer here is what upgrade options X850/X800 owners have in the mid-range market segment.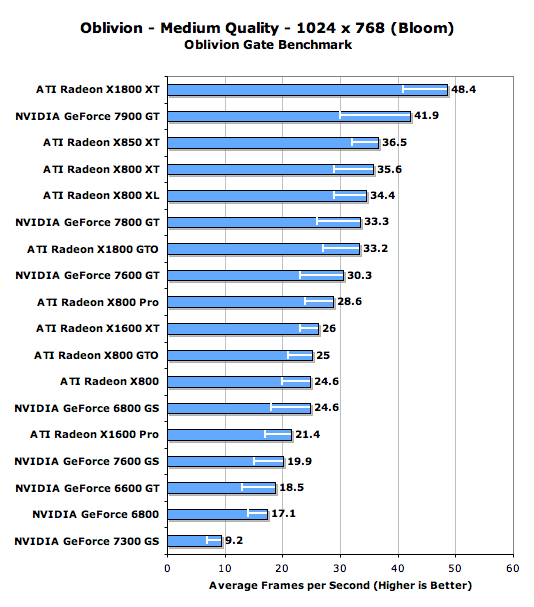 The white lines within the bars indicate minimum frame rate
With HDR disabled, if you've got anything faster than an X800 XL from ATI you are sitting very pretty. While the GeForce 7900 GT and X1800 XT offer some pretty compelling performance, high end X850/X800 owners really don't have a reason to upgrade unless they want better image quality. Even the X800 Pro performs pretty well here; fortunately (or unfortunately) for owners of ATI's X850/X800 series, if you're not going to spend a lot of money on a GPU upgrade then your best bet is actually to stay put and just turn down your detail settings.
NVIDIA's GeForce 6800 GS does reasonably well here, but it looks like Oblivion isn't very friendly to NVIDIA's GeForce 6 architecture as the vanilla ATI Radeon X800 offers similar performance.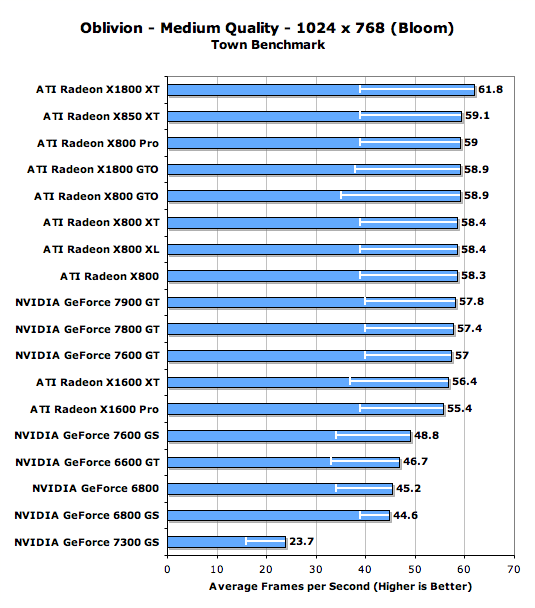 The white lines within the bars indicate minimum frame rate
The performance picture doesn't really change all that much here for Radeon X850/X800 owners, their performance is still chart topping.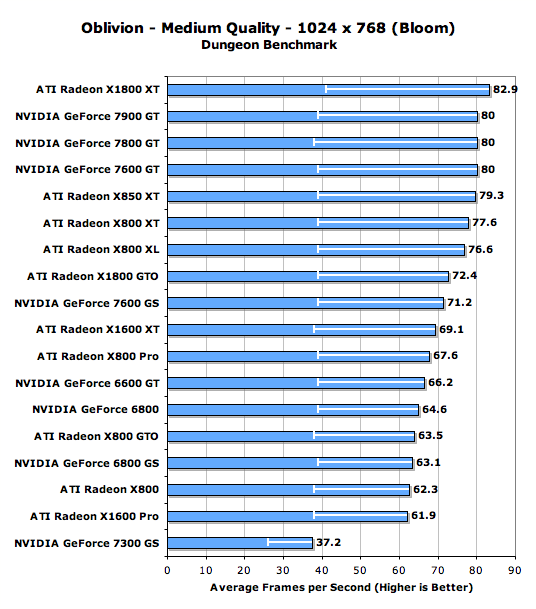 The white lines within the bars indicate minimum frame rate