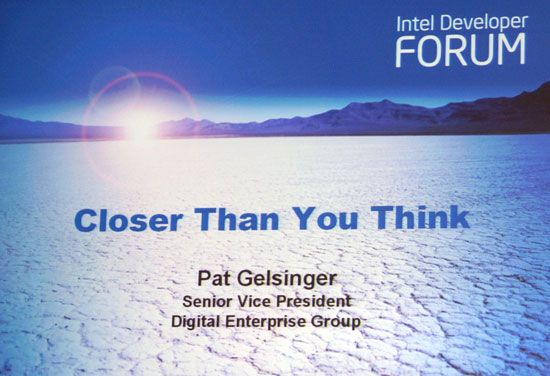 Pat Gelsinger took the stage after Rattner's keynote was over, and he offered a high level overview of the Enterprise market. There were a few interesting morsels that Gelsinger shared during his presentation.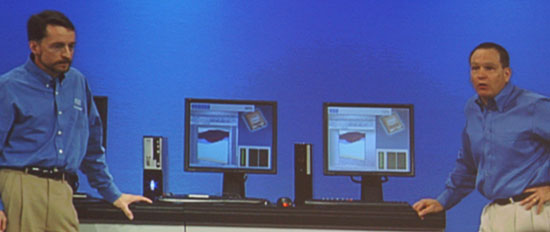 First off we've got Intel's array of quad-core CPUs, note that these are all two dual core die on a single package. Kentsfield is the desktop offering.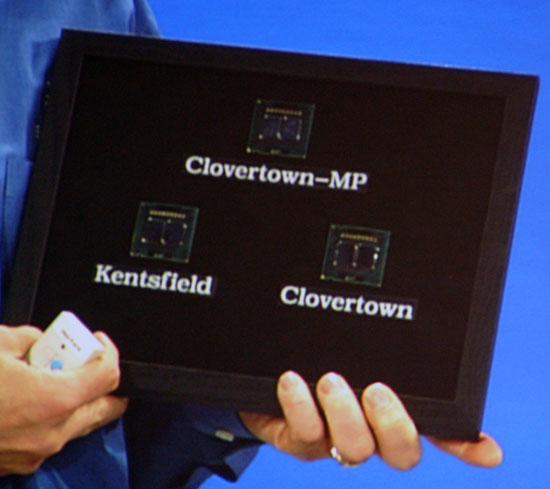 Gelsinger put up an interesting slide that showed increase in CPU performance relative to the 486, showing that the Core architecture offers the biggest increase in performance since the original move to an Out of Order execution core: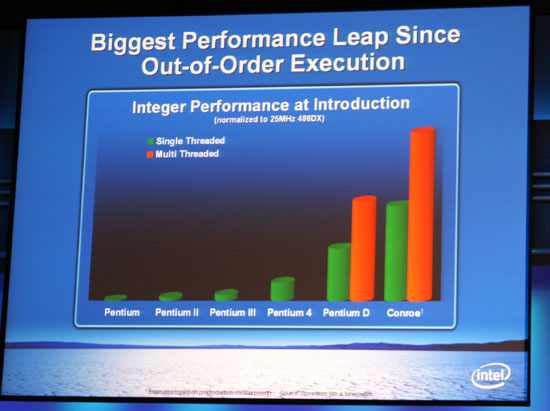 Pat teamed up with Microsoft to bring a demonstration of Office 12 running on Conroe as well as Pentium D 950. Microsoft mentioned that Office 12 would have a greater focus on multithreading, and this particular test was of a multithreaded Excel 12 task: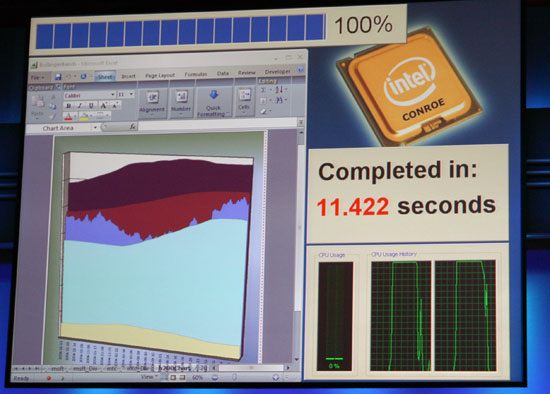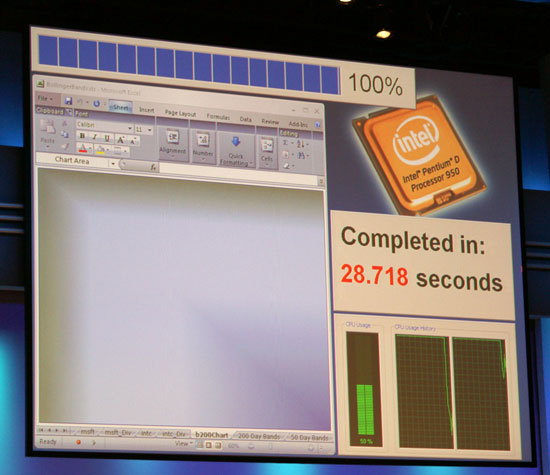 Conroe completed the task in less than half the time, but in general Intel is still saying a 40% improvement over Pentium 4.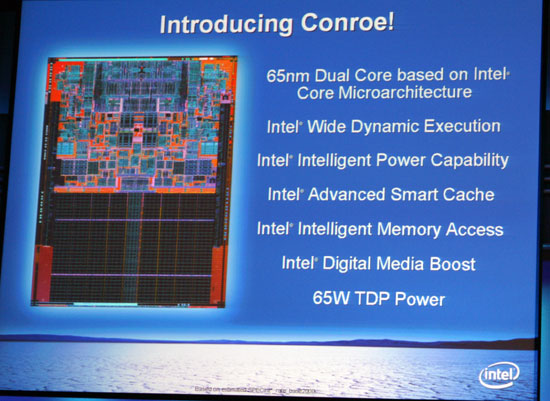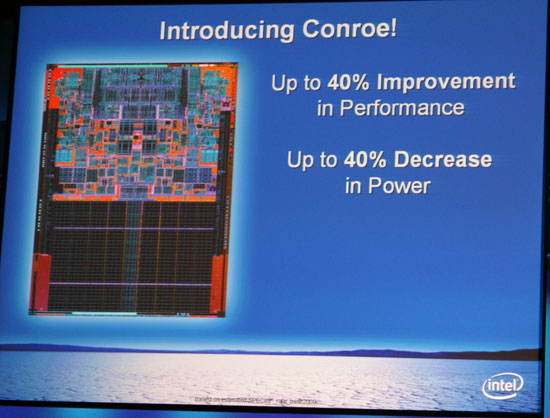 Now we're off to benchmark Conroe ourselves...