Conroe, Merom and Woodcrest - General Performance Expectations
While we'll get a better idea of performance of Conroe, Merom and Woodcrest later today, Rattner did share some high level numbers: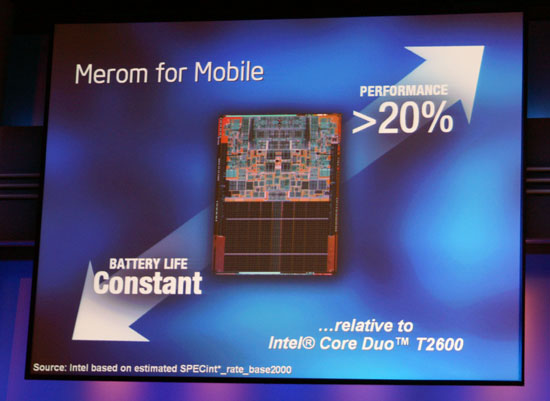 Merom offers 20% higher performance at a constant battery life compared to the Core Duo T2600.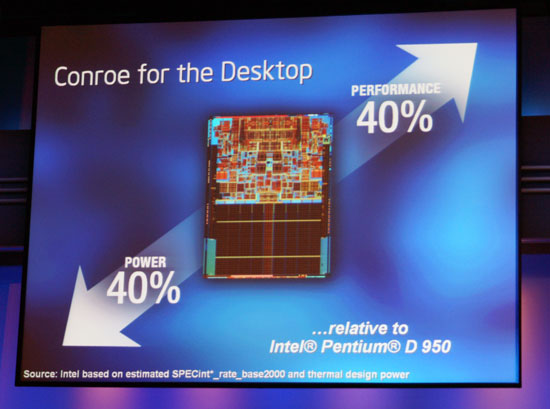 Conroe offers a 40% increase in performance with a 40% decrease in power compared to the Pentium D 950.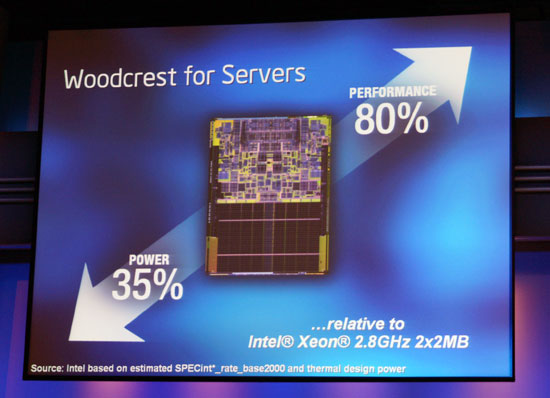 Woodcrest sees an 80% increase in performance and a 35% decrease in power compared to a Xeon 2.8GHz with two 2MB caches.
Obviously we've got no clue under what circumstances these figures were measured, but the numbers are exciting nonetheless.
Both AMD and Intel have announced that they would have quad-core processors in 2007, however Rattner mentioned that there's no reason to expect 8-core processors in 2008 but rather further improvements on the ILP level to each one of those 2 or 4 cores.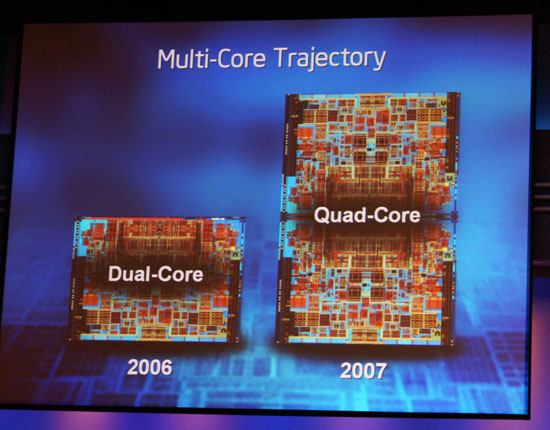 The final focus on energy in Rattner's keynote was about the platform. Although currently the power consumption balance between the CPU and the rest of the platform (chipset, memory, display) is about 50/50, with the new Core processors only about 1/3 of the total system power consumption ends up being used by the CPU - meaning that platform power consumption now ends up being a limiting factor.
Pat Gelsinger's keynote has just begun, we'll be reporting on that next...