We've already had a lot of coverage from this year's CES, with most of that focusing on the true consumer portion of the show. That's a broad market, which covers just about every conceivable electronics device, but so far, we haven't focused a lot on the computer enthusiast segment. With our wrap-up coverage of CES, we have some information from many of the more familiar names in the computing industry, along with a few miscellaneous tidbits that we haven't mentioned so far.
Memory & Cooling
Corsair
Corsair was showing their first water cooling solution at last year's CES, and this year's offering incorporates what Corsair has learned in the past year about water cooling.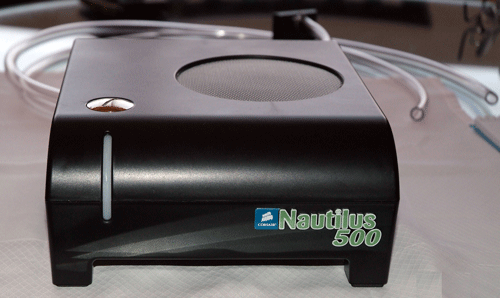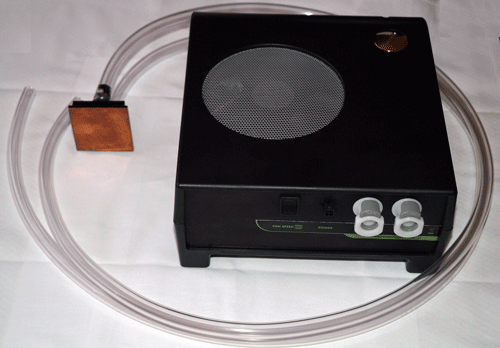 The Nautilus is a standalone self-contained water-cooling appliance powered by the 12V line in a 4-pin Molex connector from the motherboard. You definitely do not need an external plug and setup is said to be a fast 10 minutes or less. The Nautilus gives new users a fast, easy choice for efficient overclocking of the CPU and the added advantage of almost silent water cooling. One of the best features is the price - Corsair expects the Nautilus to sell for about $150.
Kingston
Flash Memory seems to shrink in size with every new announcement, and Kingston launched their Micro SD memory at CES.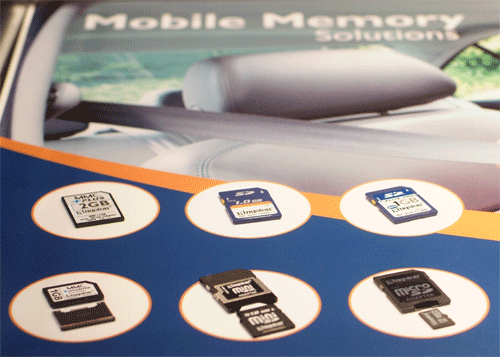 The tiny Micro SD (lower right) joins Kingston's extensive line of mobile phone flash memory designed for ultra-low power consumption and a small size that makes transfer between phones an easy task. Kingston Micro SD is available as a 256MB card weighing just over a gram - targeted for use in the new smart phones.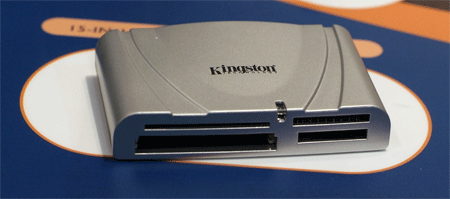 Kingston also was promoting its own 15-in-1 flash reader that will retail for $19.95. With so many cheap readers around, you might wonder why Kingston decided to enter the market. They tell us that many readers are extremely slow and make high-speed flash perform very poorly in read operations when attached to a computer. The Kingston unit was designed to read at high-speed with no performance compromises. A fast, low-cost, flexible reader from a company like Kingston is certainly a welcome choice in today's market.