HD-DVD - Twin Format Disc
Nothing more than a disc behind a glass case, Toshiba did at least have a disc that was labeled as hybrid DVD/HD-DVD media. The single sided dual layer disc has one 5GB DVD layer and one 15GB HD-DVD layer.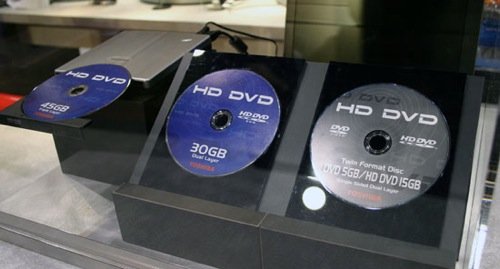 At the far left there's also a triple layer disc with a 45GB stated capacity, but once again, these may be no more than non-functioning samples.