Gaming Performance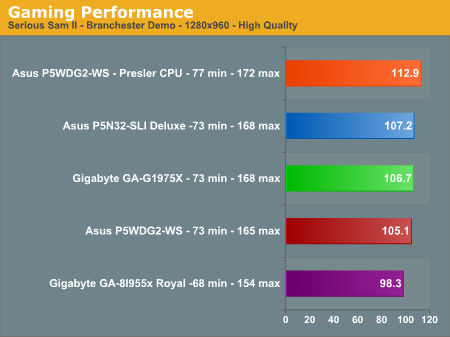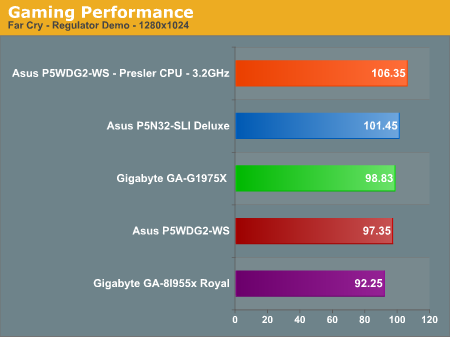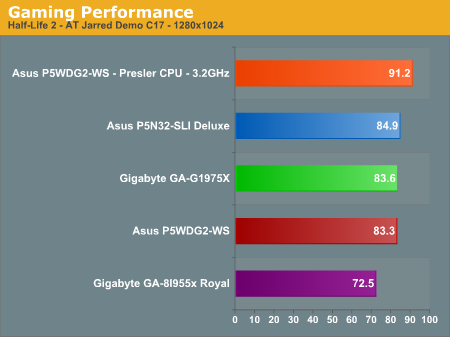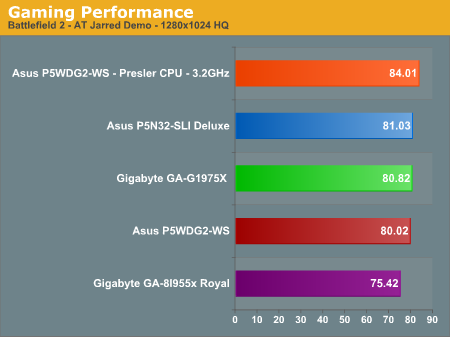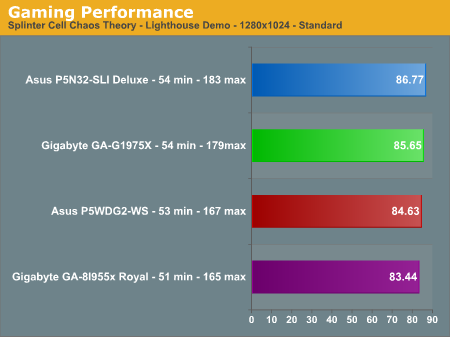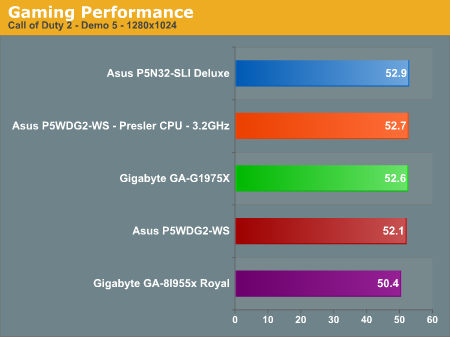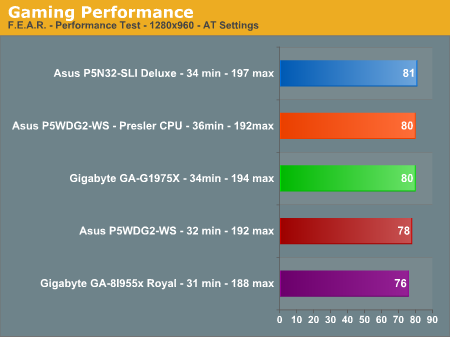 The Intel 975X platform offers a competitive gaming platform when compared to the NVIDIA nForce 4 Intel Edition SLI. The performance of the Asus P5N32-SLI Deluxe is still at the top in the benchmarks.
We are introducing Serious Sam II and Call of Duty II into our benchmark suite and will be adding more games in the near future. Our Half Life 2 benchmarks are revised demos written by our Jarred Walton. We have listed the minimum and maximum frame rates attained next to the product label where applicable.
We have added the Presler CPU scores to selective benchmarks to show the impact of this revised processor, 975X chipset, and Virtualization Technology. The CPU was run at 3.2GHz (16x200fsb) in order to match the 3.2GHz (16x200fsb) speed of the 840EE used in our standard test configuration. We will be reviewing the Presler and Cedar Mill product families in detail shortly.