Introduction
A little over a week ago we received an email from someone claiming to have a GeForce 7800GS. After checking out the card and the emails from NVIDIA confirming that this was in fact a GeForce 7800GS, we knew we had something special on our hands. Today we bring you an engineering prototype that only exists inside NVIDIA, but roadmaps and driver sets indicate this card is the eventual GeForce 6800GT replacement.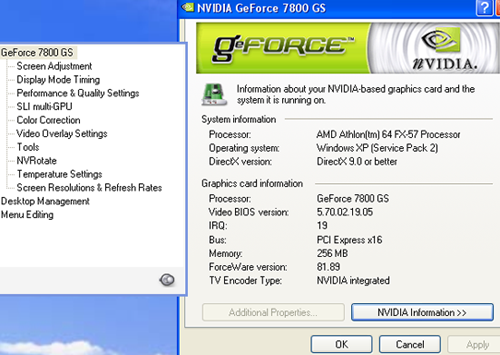 We have heard that this part was in the works over at NVIDIA, but we haven't yet heard when this product will be making its way out into the world. Apparently there are board floating around, and since we were lucky enough to get our hands on one we decided to put it through some performance tests and see what it could do. From what we have seen on roadmaps, the performance of the 7800 GS should fall between that of the 6800 GS and the 7800 GT.
Not knowing when this part will actually arrive, or how close to final this part is, means that we could see some small revisions in the card between now and release. Clock speed could change a little bit, but we don't see pipeline configuration changing. If total performance is anything like this in the retail product, we will be quite interested in this part when it is released to the public.