F.E.A.R. Performance
F.E.A.R. is a hugely taxing game that looks great but performs horribly at the highest settings on most hardware. At its release, there was quite a bit of debate over whether or not the graphics were good enough to justify the poor performance. Obviously we all want beautiful games that perform well at the same time, but since we don't always get what we want, we'd rather see developers err on the side of making things look good and giving us the option to turn off settings if we so choose.
Without 4xAA (and without soft shadows), the 7800 GTX 512 dominates the single card arena. SLI lends a major boost to the game, but ~60fps at 2048x1536 is just not worth $1400 in our opinion.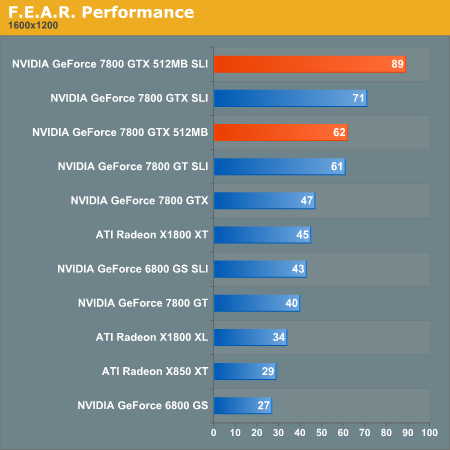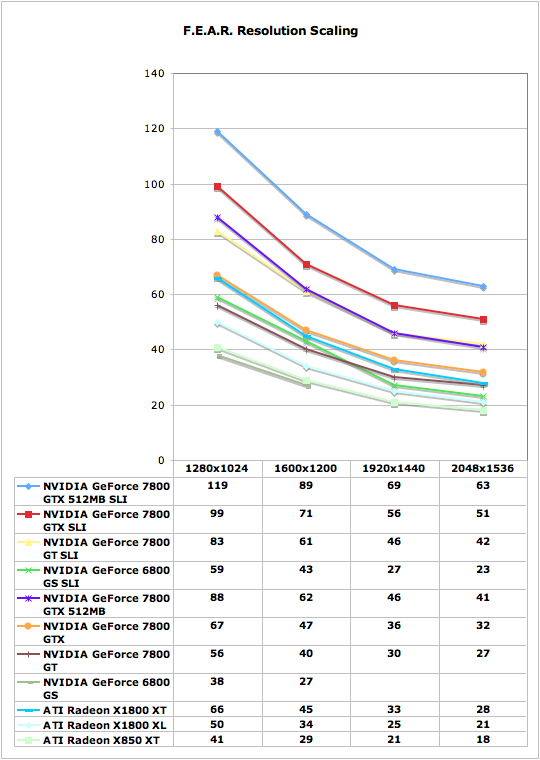 Again, SLI benefits the game quite a bit with 4xAA enabled. The ATI cards again close the gap a little more but still can't quite catch the 7800 GTX 512. The X1800 XT does do a good job of beating the 7800 GTX in this benchmark though.