Along came Google
The company we know as "Google" came to be on September 7 th, 1998 and grew exponentially from there. "Google", derived from the "googol", which refers to the number represented by the numeral 1 followed by 100 zeros, is now a household name for just about everything internet. Search, Web Mail, Maps, Ads, Blogging, Photos are just a few of the tangents that Google has taken over the years.
As the success of Google's Search engine increased, Google started selling search appliances that brought the power of the Google Search engine into corporate IT server rooms. When the appliances first came out, they carried a fairly hefty price tag, even for the entry level appliance. But, on April 6, 2005, the price of the Google Mini came down to a very reasonable $2,995, which is a sweet spot for IT managers to charge to their credit cards.
Once the price drop came into effect, we decided to purchase a unit and move our entire site searches over to the Mini.
Opening the Box
The Mini arrived in a box with Google printed in large letters along the side. Our UPS courier asked us what was in the box; it's not too often that you see Google on anything physical: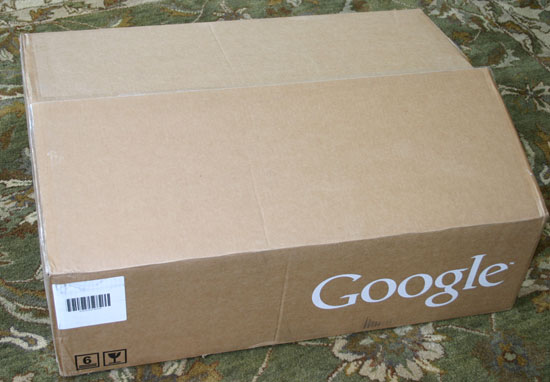 Opening the box reveals a decent packing job, similar to just about any other 1U server made by any reputable manufacturer.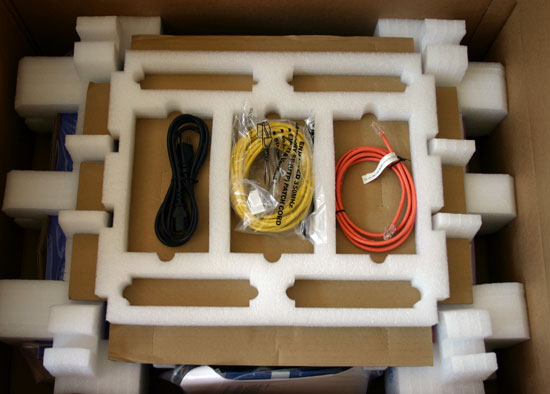 Just inside, you'll find two Ethernet cables (one orange crossover cable and one yellow straight-through cable) and a power cord for the unit.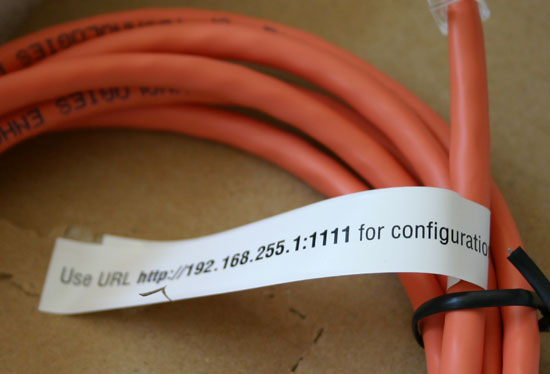 Below the cardboard tray of cables, you'll find the server itself: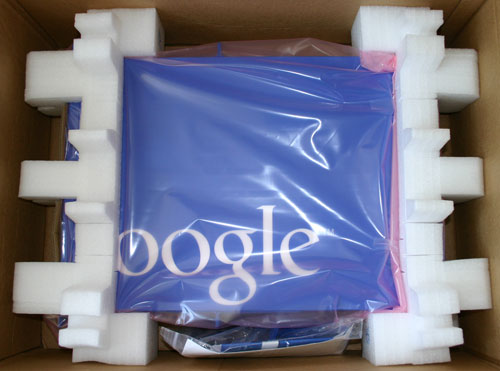 ...as well as a bag containing the rear-bracket mounting kit, installation guide and a free Google T-shirt:
Beneath the server, you'll find a box containing a modem: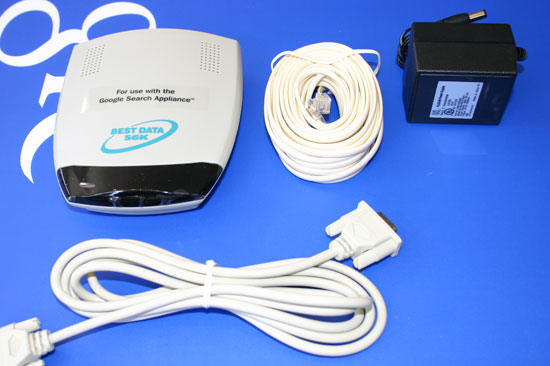 The modem is used for Google to gain remote access to the machine if it needs remote maintenance: