SLI, Crossfire, and S.D.G.E.
ECS used Editor's Day to highlight all of their new "dual-graphics" motherboards - both AMD and Intel - for NVIDIA SLI and ATI Crossfire.
In addition, ECS presented one of the most innovative products that we have seen in a while in their Scalable Dual Graphics Engines (S.D.G.E.).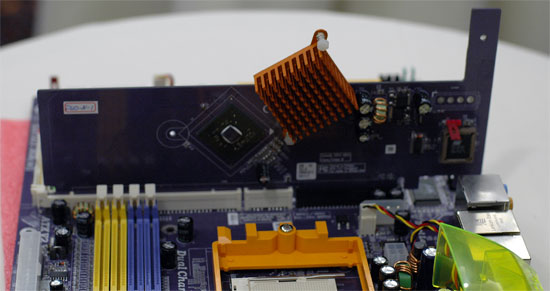 With the long SDGE card added, your motherboard can now support a
second
video card in SLI/Crossfire type mode.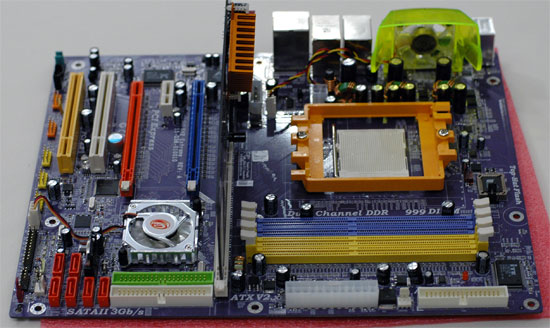 The ECS solution starts with one x16 PCIe and adds a second x16 PCIe slot with the S.D.G.E. card. You end up with 2 x16 slots instead of 2 x8 as you do in basic SLI and Crossfire.
The idea of ECS S.D.G.E. is affordable dual-graphics for everyone - which will always be a good idea. There are limitations, however, in that NVIDIA and ATI must support the ECS solution with driver support. ECS says that they are working with both companies on driver support. They also speculate driver support may be more forthcoming once Crossfire is on the market and presents real competition to NVIDIA SLI.
We have our reservations about where the ECS solution might fit in the marketplace. This is especially true since NVIDIA and ATI are now talking of a future with mainstream pricing of SLI/Crossfire. However, we have to give ECS its due in presenting a unique and innovative approach to bringing dual graphics to all end-users at a low price.