PF88 Hybrid Motherboard
Processor options have become more complicated in recent months. There are more socket types, bus choices, different memory - all of which make the change from one platform to another more difficult.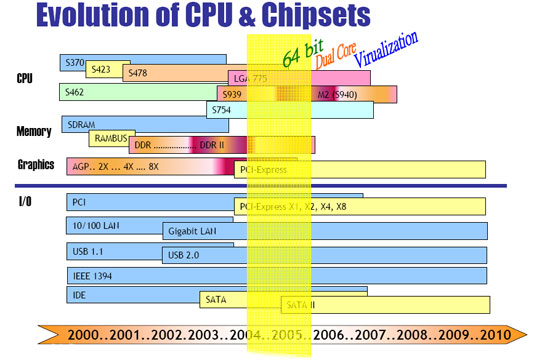 This proliferation of CPU options will continue, as we see mobiles moving to desktop, AMD M2 and other new developments in the months ahead. ECS believes that they can make your platform choice simpler in this environment.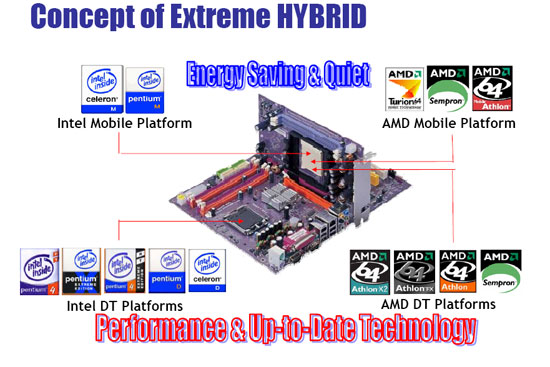 Their solution is an Extreme Hybrid motherboard with a stable PCIe southbridge, since southbridges change slowly over time, coupled with a slot mounted CPU/Northbridge card.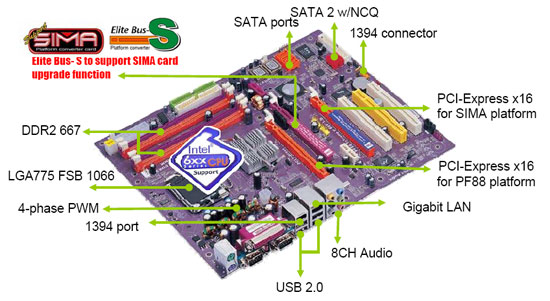 ECS calls this innovation, already on the market, the PF88 motherboard. The base board includes all the current "hot" features, like SATA 2 with NCQ, DDR2-667, PCIe video, 8-channel audio, and firewire on a 4-phase motherboard. ECS then includes a SIMA slot that allows the user to mount a Socket 939 AMD Athlon 64 processor on this same board.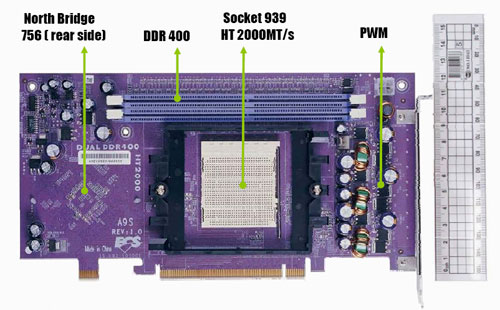 For the AMD socket 939, ECS has the A9S SIMA card. Insert the A9S in the PF88 motherboard, and you have a full AMD Athlon 64 Socket 939 motherboard with 1000HTT and dual-channel DDR.
For Editors Day, ECS introduced two new SIMA modules.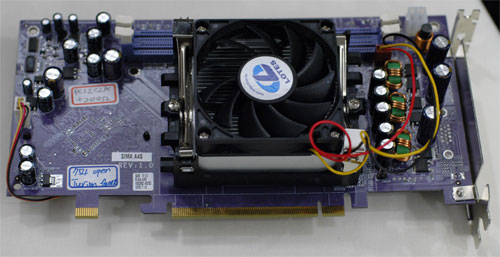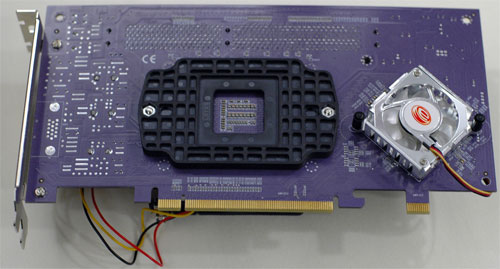 First was the A7S (also called the A4S in some descriptions), which supports the AMD Athlon 64 Socket 754.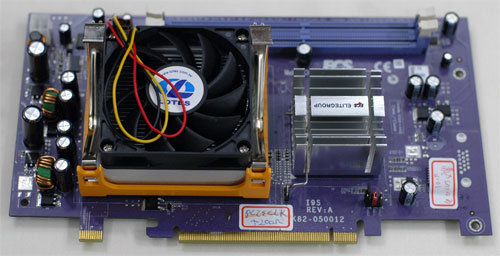 Perhaps even more significant for many enthusiasts is the introduction of the I9S SIMA card. This module fully supports the Intel Mobile (Pentium M) socket 479 processor that has become the core for future Intel desktop processors.
ECS was showing performance data, which claimed that there was
no
performance penalty in using the SIMA modules compared to motherboards based on the same chipsets. The chipset, however, will be an issue for some users, since the entire PF88 family and modules are based on SiS chipsets. We have reported good results in the past with SiS chipsets and it is satisfying to see these used in a really creative product like PF88. However, SiS is more often seen in low-end motherboards.
Where can PF88 and SIMA go in the future?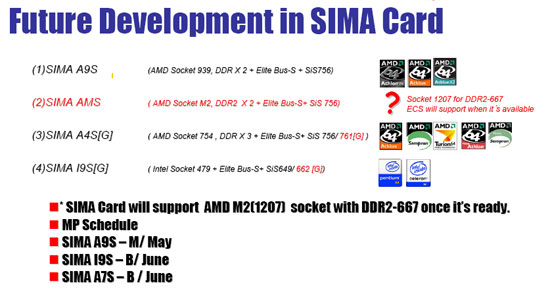 It appears that SIMA can go most anywhere in the near future. Already in the works is an M2 module for the upcoming new AMD Socket 940 M2 with support for DDR2-667.