The Parts – The Top
The 1
st
generation Lian Li desk comes in four varieties. The longer versions (176 cm) are designated by the F1 name, and the normal length (154.5cm) versions are called the F2. The A models' parts are hard-anodized in a brushed, silver finish, while the B models' parts are also hard-anodized and brushed, but jet black in color. The unit that Lian Li sent us for review is the F1B, and included both possible accessories: the side desk and the file cabinet. After taking everything out of the five large, well packed cardboard boxes, we were left with quite an array of hardware.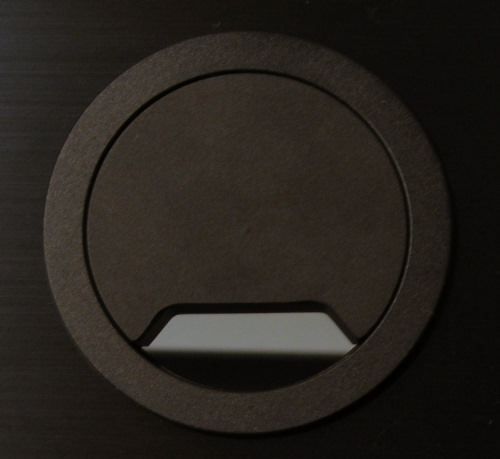 These are of a simple two-part design where the inside piece comes out to allow you to fit the large ends of various types of cords, but also rotates when back in place.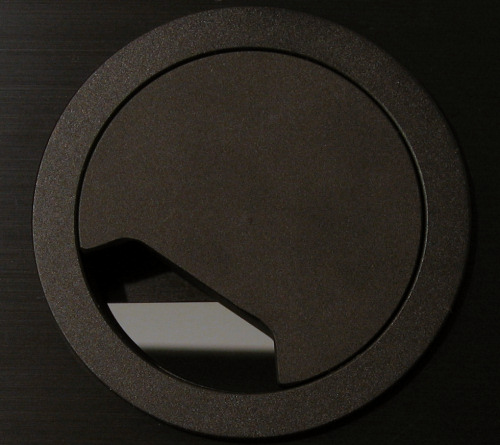 Turning the piece around looking at the underside is a bit more interesting.