Athlon Dual Core: Overclocking the 4200+
The official introduction of the Dual-Core or X2 Athlon 64 happened at Computex the first of this month. As you saw on AnandTech in
AMD's Athlon 64 X2 4800+ & 4200+ Dual Core Performance Preview
the performance of the AMD Dual-Core desktop was stellar. The pricing, however, was a little hard to swallow with the range from just over $500 for the lowest-priced 4200+ to around $1000 for the top-line 4800+.
To refresh your memory, there are really very few differences between processors in the X2 line: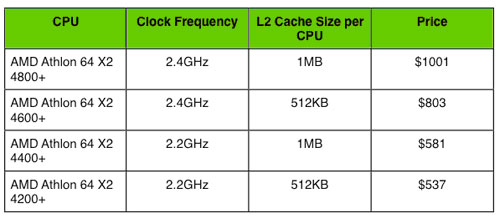 There are really just two speeds - 2.2GHz and 2.4Ghz - and either 512KB cache on each CPU or 1MB cache on each CPU. In addition nearly any Socket 939 motherboard can in theory run the new Dual-Core Athlons, as all that is required is a BIOS update.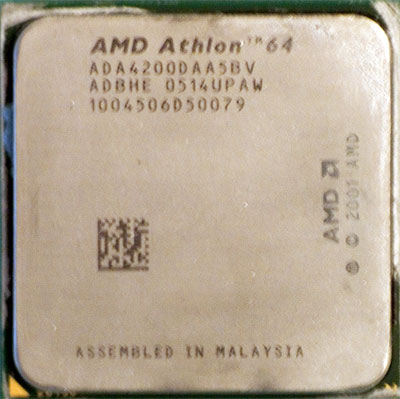 Now that the Dual-Core AMD processors are starting to appear in the market, we have received many emails asking which X2 is the best value. With prices so high that is a very fair question. To shed some light on the answer we decided to take the X2 entry level $500 4200+ to the limit on our DFI nForce4 platform to see what we could really achieve with basic air cooling of the 4200+.