Day one of Computex has already been quite eventful; we've seen yet another working R520 demo performing some impressive H.264 GPU acceleration, as well as motherboards based on NVIDIA's new C51G. All that and much more in this Computex article...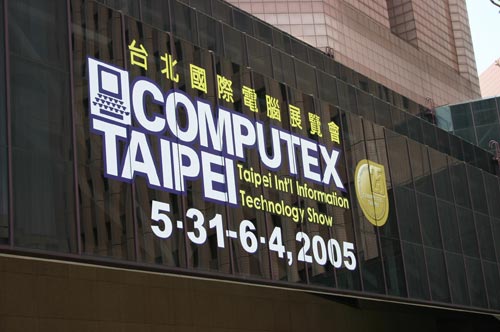 Be sure to read our
Early Bird Computex Coverage
as well as our
Introduction to ATI's new CrossFire Multi-GPU Technology
.
ATI Demos R520, Accelerates H.264 Decoding
ATI's R520 has made its second appearance in the past couple of weeks, this time behind not-so-closed doors at ATI's suite in the Hyatt hotel.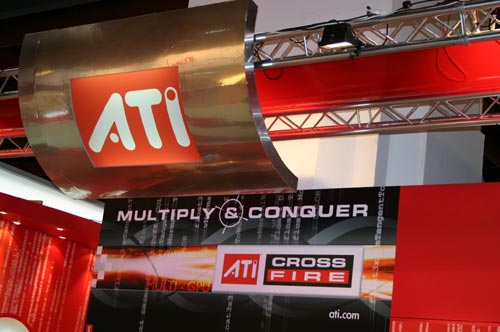 This time around however, the demo wasn't of a 3D game; rather, an even more unique application for ATI's new GPU - H.264 decoding.
The H.264 specification is particularly important as it will be the predominant encoding/decoding standard for both blu-ray and HD-DVD. Being able to accelerate H.264 encoding, decoding and transcoding will soon be the new focus of system performance. If you've played around with either encoding H.264 content or playing back the
limited amount of H.264 content currently available
, you know that the overall system demands for anything dealing with H.264 are quite high.
ATI is addressing one part of the problem by offering GPU-accelerated H.264 decoding with the R520. The demo was conducted on 25Mbps HD footage recorded using a HD video camera and played back on a Pentium 4 3.6GHz system (Hyper Threading enabled) with a R520 graphics card.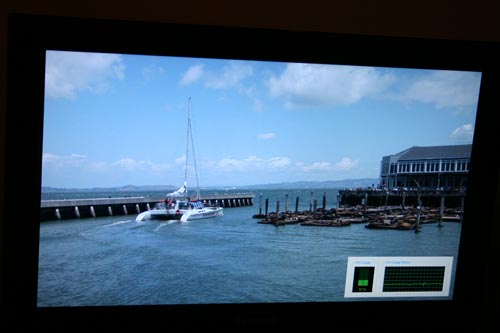 CPU utilization without the GPU acceleration enabled was stated to be between 90% - 95%, but when GPU accelerated H.264 decode was enabled, the CPU utilization dropped to around 33%. We witnessed the GPU-accelerated playback first hand and were quite impressed.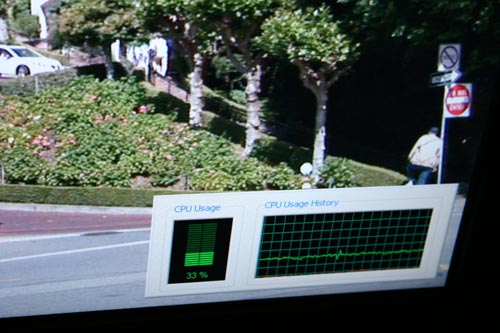 ATI has committed to us that they would have a H.264 player available by the end of this year that would offer this level of acceleration when paired with a R520 GPU. ATI said that they were looking into bringing the acceleration to older GPUs, but they would not say anything beyond that.
Obviously, the story of the day happens to be ATI's CrossFire multi-GPU solution, and ATI had some CrossFire demos running in their suite as well.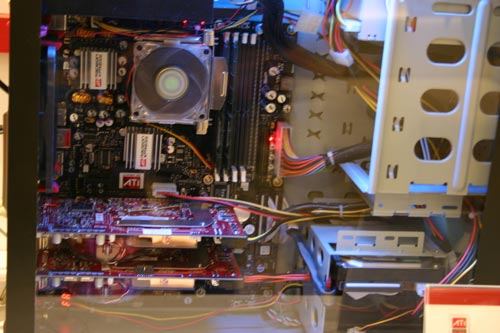 The showing of CrossFire demos at Computex was actually a bit disappointing, but that can be attributed to the fact that a very limited number of manufacturers had reference boards and the drivers are still far from final. That being said,
our benchmarking time with the CrossFire reference board
proved to be quite uneventful in the sense that we encountered no stability issues with the platform.
Just like all of the other chipset makers, ATI had a wall of motherboards based on ATI chipsets at their suite: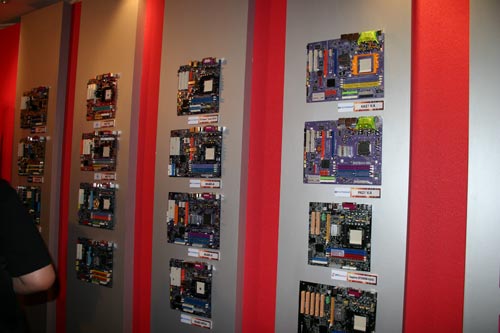 Most of the solutions were older Radeon Xpress 200 based products and not CrossFire motherboards. Given that no manufacturer has a fully working CrossFire solution (most only work in 2D), we weren't too surprised.