Powermac G5s at the Show
In Microsoft's own Xbox 360 booth, we saw tons of kiosks running upcoming 360 titles that were actually playable.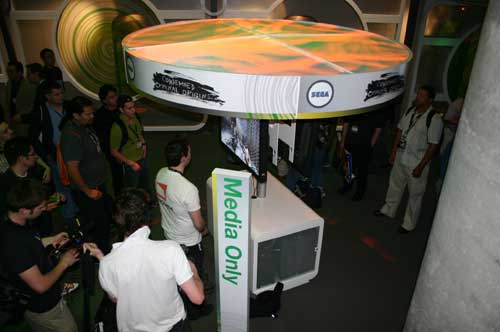 Games like Top Spin 2 and Need for Speed were playable, but for some reason they didn't actually look all that great for a next-generation console.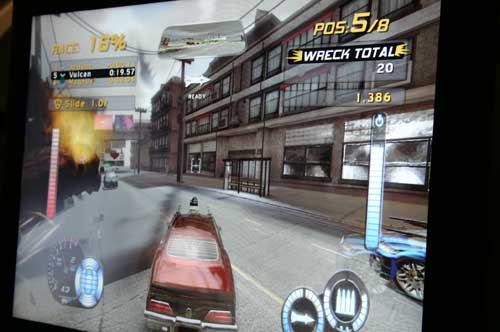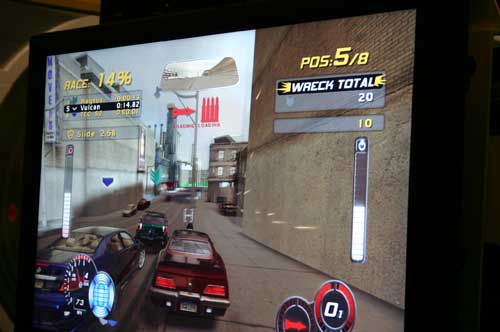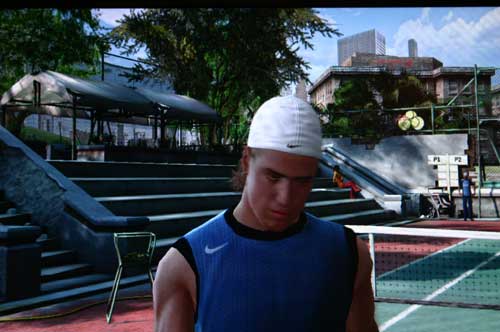 Note the aliasing in this screenshot...the Xbox 360 GPU is supposed to have AA enabled at all times...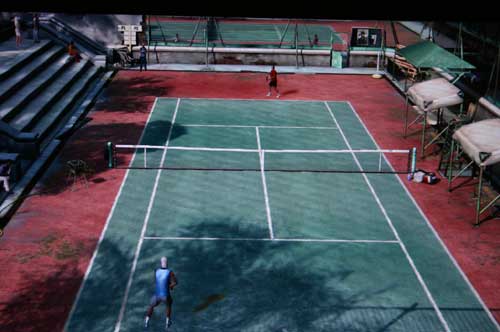 To find out why, we had to look a little closer at the kiosks.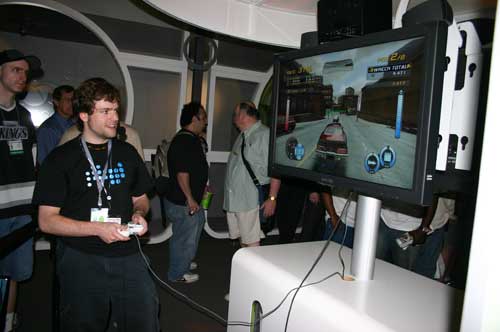 Each kiosk had a wired Xbox 360 controller connected to it, running into the base of the kiosk that only had one small window showing off a Xbox 360 console.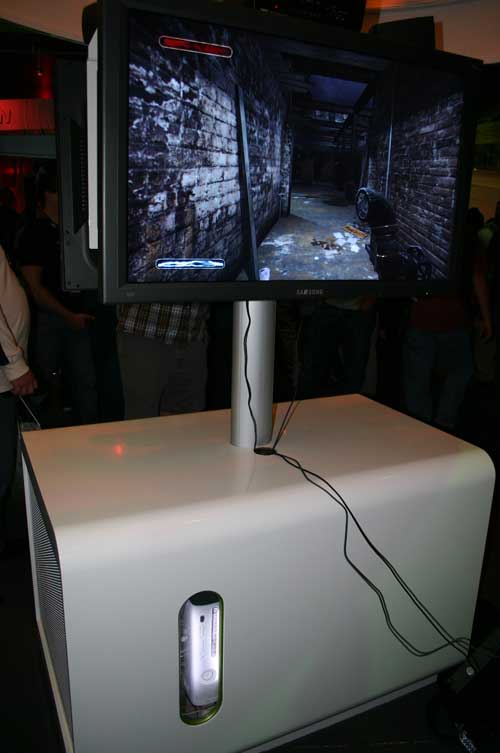 But the console itself wasn't on, looking at the right of the kiosk you get to see the actual power behind the demos: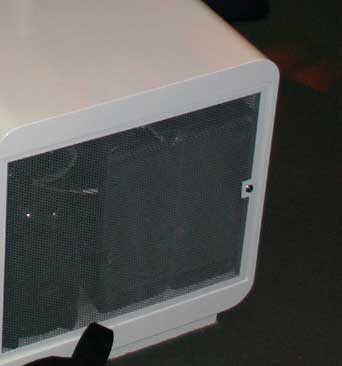 Are those two G5s?
A pair of Apple Powermac G5 systems were actually running the Xbox 360 demos, not the 360 console. The consoles in the kiosks weren't actually running, they were just for show - now you know why all the controllers were wired.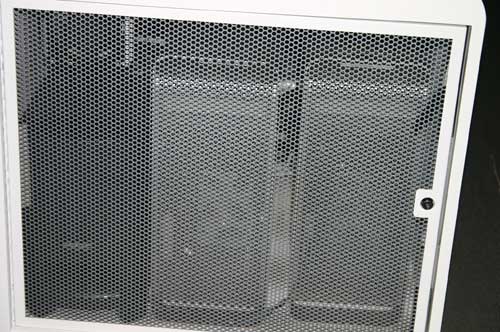 Yeah they are
Because the G5 systems can only use a GeForce 6800 Ultra or an ATI Radeon X800 XT, developers had to significantly reduce the image quality of their demos - which explains their lack luster appearance. Anti-aliasing wasn't enabled on any of the demos, while the final Xbox 360 console will have 4X AA enabled on all titles.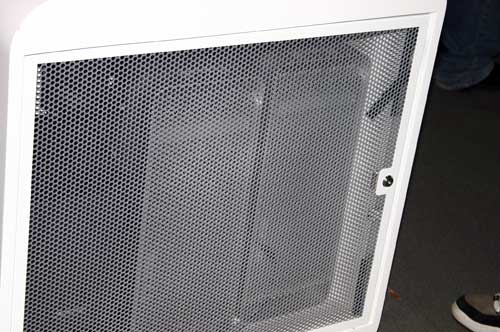 We are disappointed that all of Microsoft's Xbox 360 kiosks were running G5 systems as we wanted to see real hardware in action, not behind glass, but Apple should be quite happy.