Dual HD Output
If you are fortunate enough to have two 16:9 HD displays, the PS3 will support a panorama 32:9 viewing mode that will span both displays.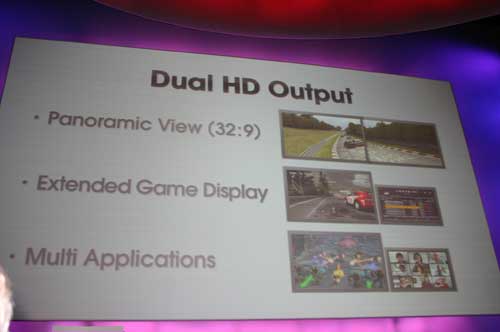 You should also be able to use the two outputs independently of one another.
Network Support
HD IP Camera
Sony also indicated that there would be support for a HD IP camera with the PS3.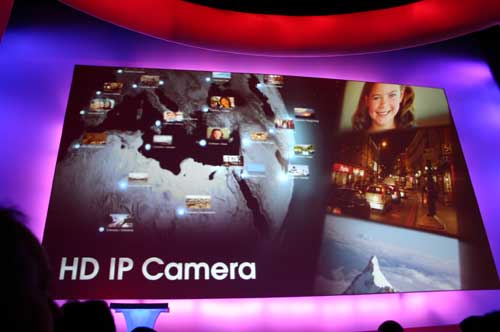 Unlike previous Playstation consoles, the PS3 will ship with full network support built in. Sony also mentioned that the console would support encrypted P2P transfers between consoles.