Discrete GPU Gaming Tests
1080p Max with RTX 2080 Ti
The last generation flagship GPU might be considered a bit overkill for 1080p gaming, however when we start cranking up settings, we end up crossing the realm from high refresh rate gaming down to regular gaming, and the CPU can end up being the bottleneck here. It provides an interesting set of results.
A full list of results at various resolutions and settings can be found in our Benchmark Database.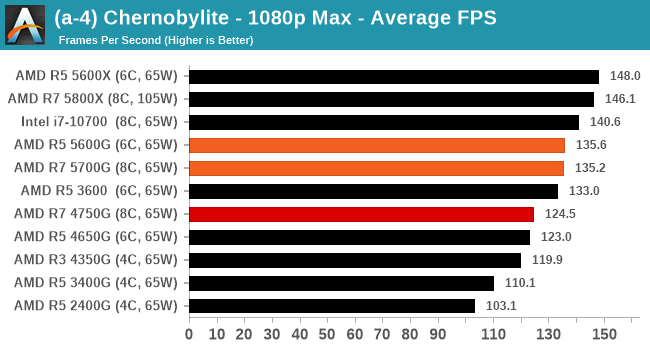 Generation on generation, we're getting a small bump in Chernobylite.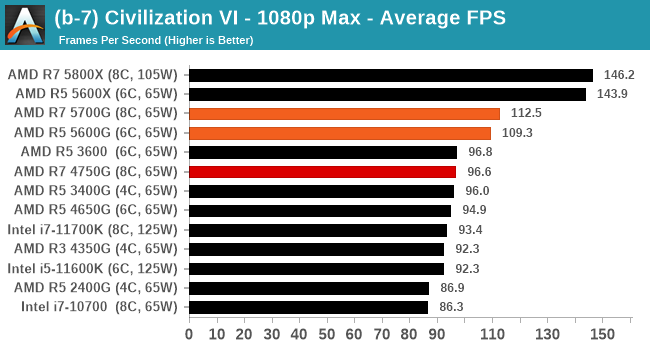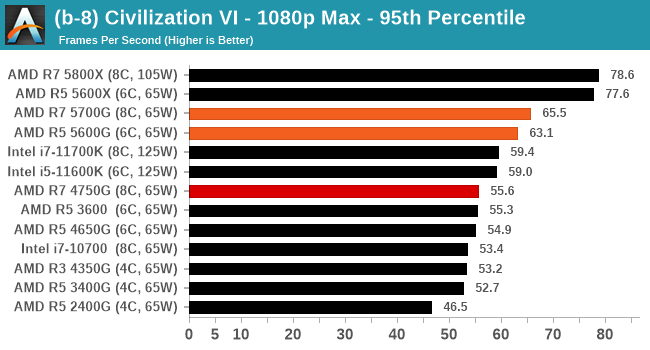 One of the critical elements here is that Civilization 6 likes the Zen 3 cores, but only when there's enough L3 cache to go around.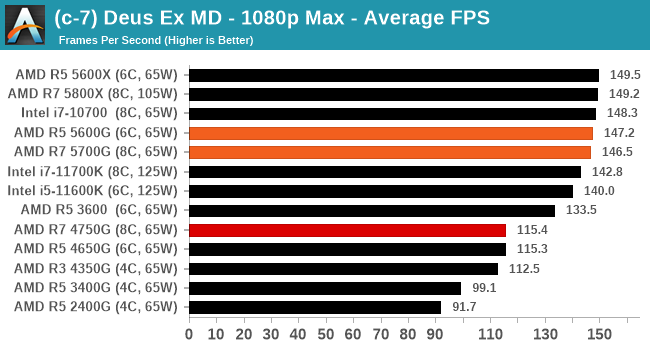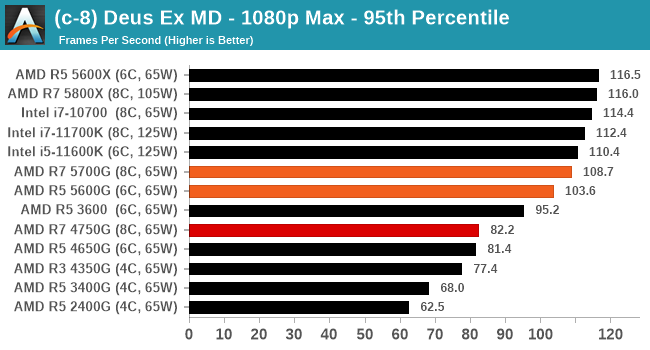 Deus Ex gets a sizeable uplift with the new APUs over the previous generation.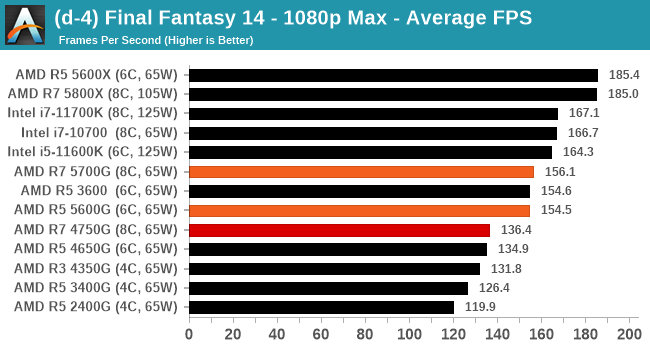 144 Hz on Final Fantasy 14, these chips are ready.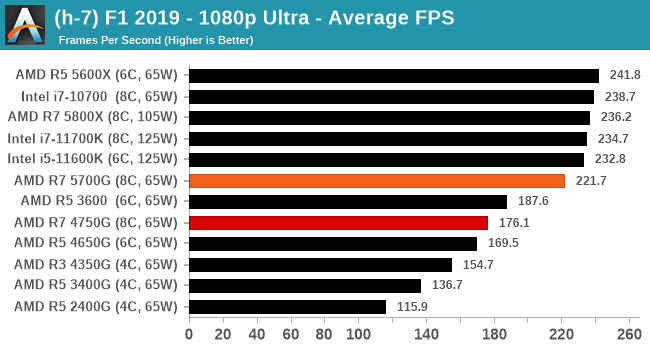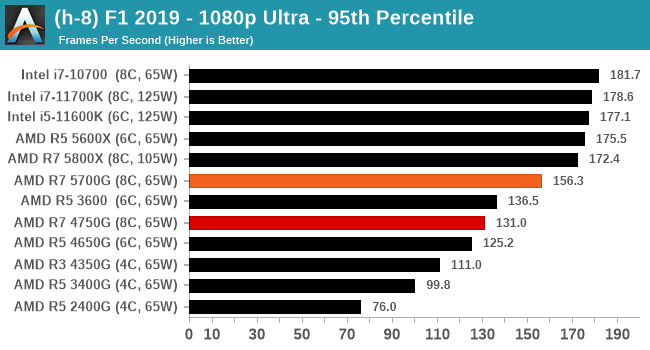 F1 2019 is a game that enjoys the Zen 3 change as well.