Conclusion & End Remarks
The ROG Phone III is a device that attempts to carve itself out a niche place in the mobile device market. We've put the device through quite a lot of testing, and the question which remains is whether it's been able to successfully rationalise its existence as a gaming device.
From a design standpoint, I think the ROG Phone III is a success, simply from a practicality point of view. ASUS doesn't attempt to create a super-modern or sleek design, but rather what they did is to create an extremely solid phone that mostly doesn't have any gimmicks in order to set itself as a good gaming device.
Key aspects here are simply its large size and display, the avoidance of any front notches or hole-punch cameras, and the symmetrical outstandingly well performing front-facing stereo speaker setup.
Sure, it's a big and heavy phone, but unlike some other phones in the market, I the ROG Phone III feels more like it's meant to be big and heavy.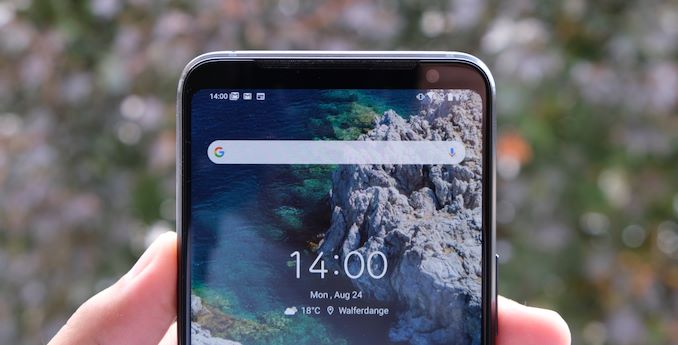 The screen is a key feature of the phone, and it's very good. Although in 2020 it doesn't stand out quite as much as it did in 2019, the 144Hz refresh rate is still very good and the 270Hz touch response certainly helps with the fluidity of the device. ASUS also has accurate display colours, although the higher gamma target means you'll have darker tones.
Due to its massive 6000mAh battery, the ROG3 again takes the top spot in our battery charts, beating any other flagship class device on the market, you'd actually have to give up performance to be able to get a phone with bigger batteries or longer battery life.
On the camera side of things, the situation isn't as great. The ROG Phone III is pretty much lacklustre here, as the daylight processing just isn't very good, with the phone having issues with exposure and HDR. In low-light, the lack of OIS is the phone's Achilles' heel and also isn't able to compete much against other devices on the market. It's by far the device's biggest weak-point, much alike last year's ROG Phone II.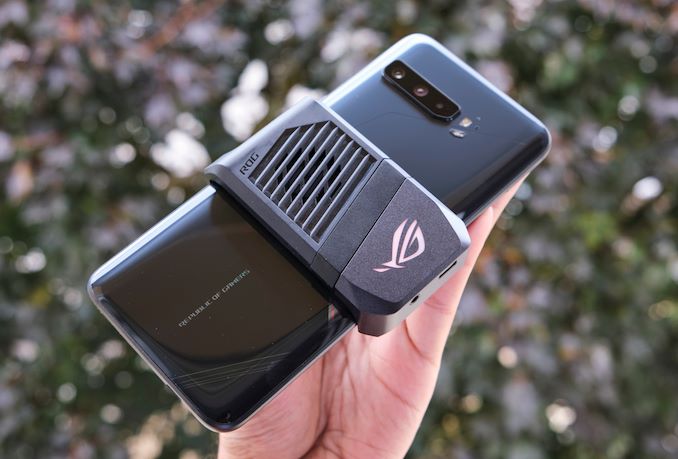 Performance is the big question mark for the ROG Phone III, and here things are both positive and negative. It's an extremely snappy and fluid device thanks to the 144Hz, but it does lose out on the software side of things in terms of optimisations. Running the phone in X-mode all the time gives you better performance but comes at a cost of battery life, ASUS here could have just used a smarter way to tune things rather than employing a relatively dumb minimum frequency peg.
Gaming performance is supposed to be the phone's key selling point, and ASUS makes available a lot of features to achieve a better experience. The phone's air trigger buttons are clear hardware advantages that cannot be copied by any other "regular" smartphone, so that's one aspect of mobile gaming where the ROG3 takes the lead.
However, the Snapdragon 865+ seems to be a double-edged sword. While yes, it does improve peak performance by 10% over the regular Snapdragon 865 devices out there, it looks like this comes at a 25% power penalty. In sustained performance tests, the ROG Phone III without the AeroCooler add-on performs worse than competing devices from LG, OnePlus or Xiaomi. With the accessory connected, it's only able to marginally edge out these devices, which makes you wonder if it's all even worth it.
One positive of ASUS's ROG Phone III SKU offering is that the base "Strix" model features just the regular Snapdragon 865, which if it performs similarly to other devices in the market, shouldn't have the same compromises between performance and heat. ASUS also gives you the option to tune-down the phone for better thermals, but then again, what's the point in getting it?
I don't see the 999€ or 1099€ variants of the ROG Phone III being worth it, however the 799€ base model should make for a quite balanced phone which shines in terms of battery life, and gives you a great high-refresh rate experience. If you can live with the weak cameras, then it should represent a good phone for you.