CPU Performance: SPEC 1T
A popular industry standard comparison tool between processors are the range of SPEC benchmarks. We use SPEC2006 and SPEC2017 in our major microarchitecture analysis pieces as a way to determine where certain processors might be bottlenecked given a particular microprocessor design decision. For the purposes of this review, we are looking at the aggregate results between some of the other processors we have tested, given that this benchmark has only recently rolled into our regular suite.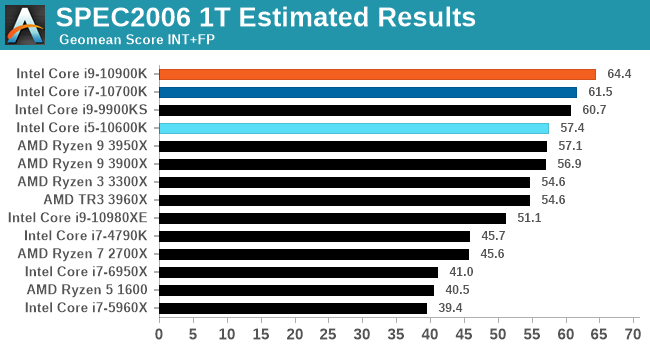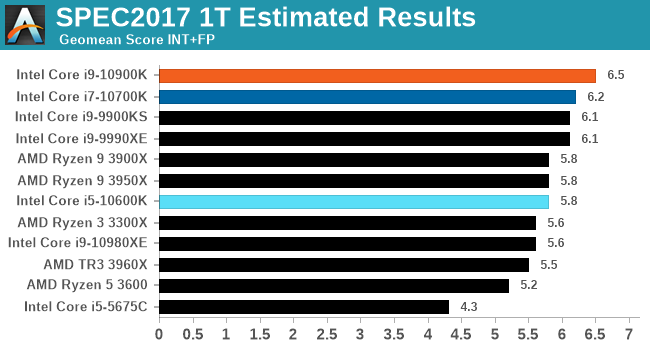 All the sub-tests for our SPEC runs are provided in our benchmark database, Bench.