Battery Life - Matching the iPhone 8
In terms of battery life, the iPhone SE is said to perform similarly to the iPhone 8. Apple here employs a much newer and more efficient SoC in the form of the A13, while retaining the same battery capacity and display panel as the older phone. In essence, what we're testing here is merely Apple's calibration of the iPhone SE's A13 chip in terms of its performance vs energy usage. Naturally of course, the new SE will have a more efficient cellular and WiFi chip as well which will contribute to the efficiency of the device.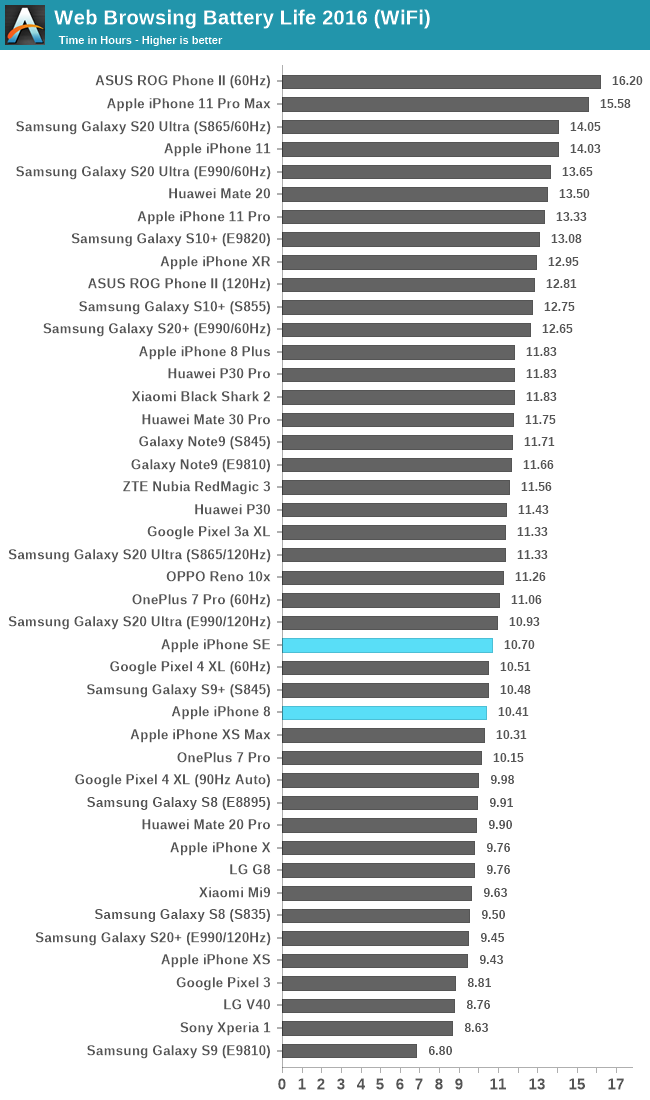 In our web browsing test that we were able to run overnight, the iPhone SE confirms Apple's claims of it matching the iPhone 8, and we're essentially getting near identical results at 10.7h vs 10.4h, only a few minutes apart difference between the two devices.

We had noted in our iPhone 11 review that Apple's battery life marketing claims oddly matched the results in our web test, and this again is the case for the new iPhone SE.
Whilst the iPhone SE isn't able to match the longevity of the iPhone 11's, it's still a reasonably good result considering the battery capacity and size of the phone.