DX9 Gaming Performance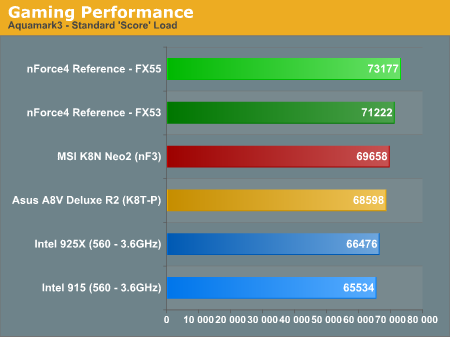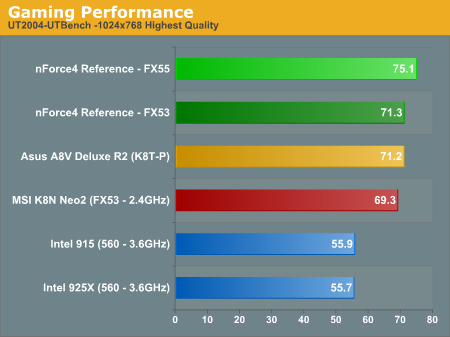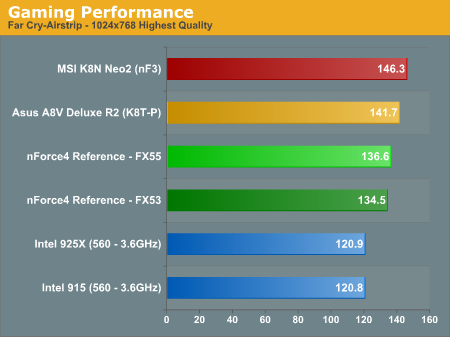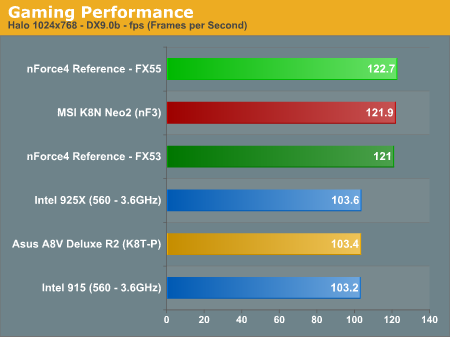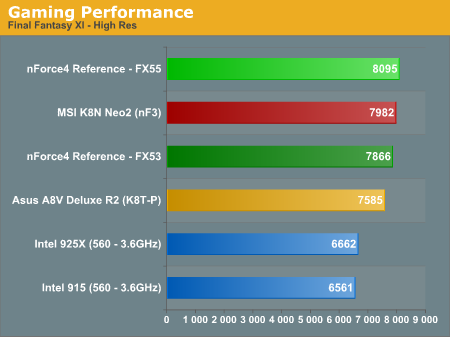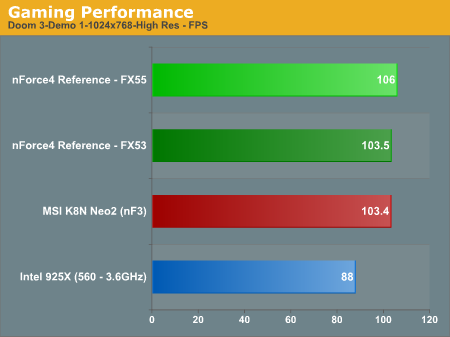 We first saw the Far Cry anomaly in past testing of nVidia PCI Express graphics cards. nVidia PCI Express does not perform as well on Far Cry as their comparable AGP graphics cards. This is not the same pattern that we have seen in the ATI PCI Express cards, which perform similarly in Far Cry in either AGP or PCIe flavors.
Keeping in mind that all other Athlon 64 benchmarks were run with an FX53, it is interesting to see that the nVidia PCIe on nF4 top the Aquamark 3 results. It appears that this benchmark responds well to the PCIe interface.
Other DX9 benchmarks are essentially the same as seen on the nForce3 Ultra chipset with the same CPU and an AGP 6800 Ultra.