GPU Performance
As always with the GPU testing we do here, how a device ends up in the results is pretty much equally impacted by the SoC microarchitecture and GPU itself as it is by other factors such as software thermal throttling configurations as well as the hardware design of the phone – whether it can properly dissipate the heat from the SoC to the body of the phone.
We're testing the ROG Phone II both in the default mode as well as the X Mode to determine any differences.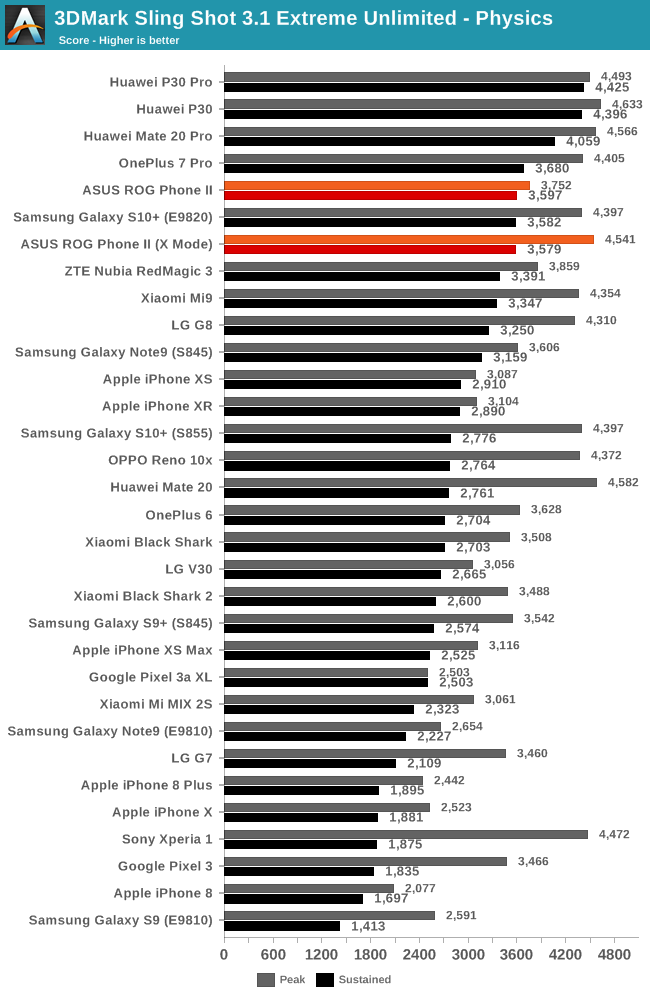 In the Physics test of 3DMark we see a difference in the reported peak performance of the RP2 depending on whether X Mode is on or off. Oddly enough, this has zero impact on the sustained performance scores as they end up nigh identical, pointing out that the X Mode doesn't look to have any large impact on the thermal throttling of the phone, at least on the side of the CPU.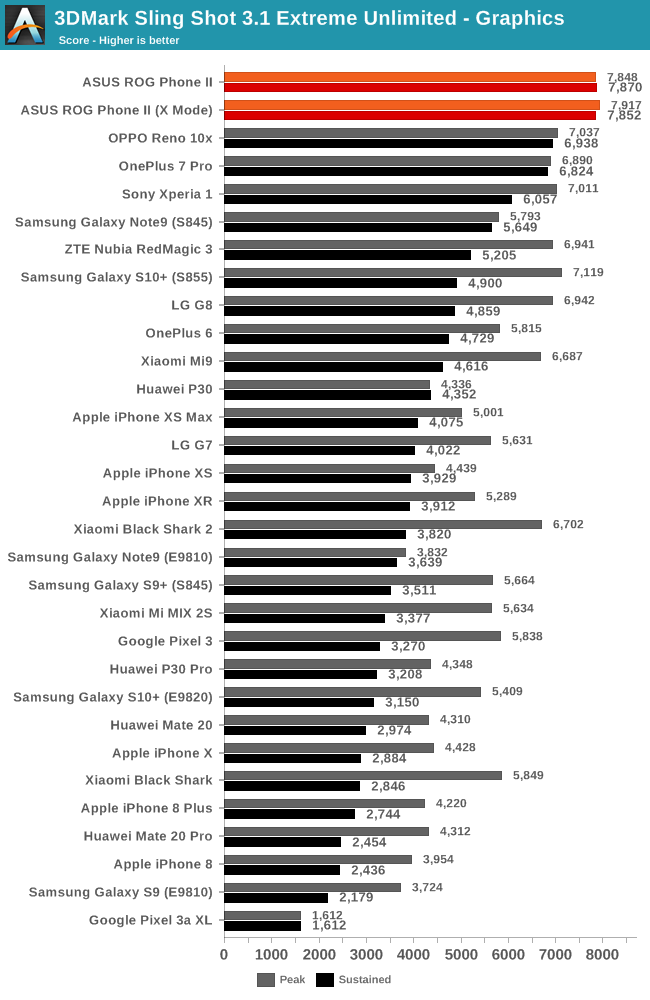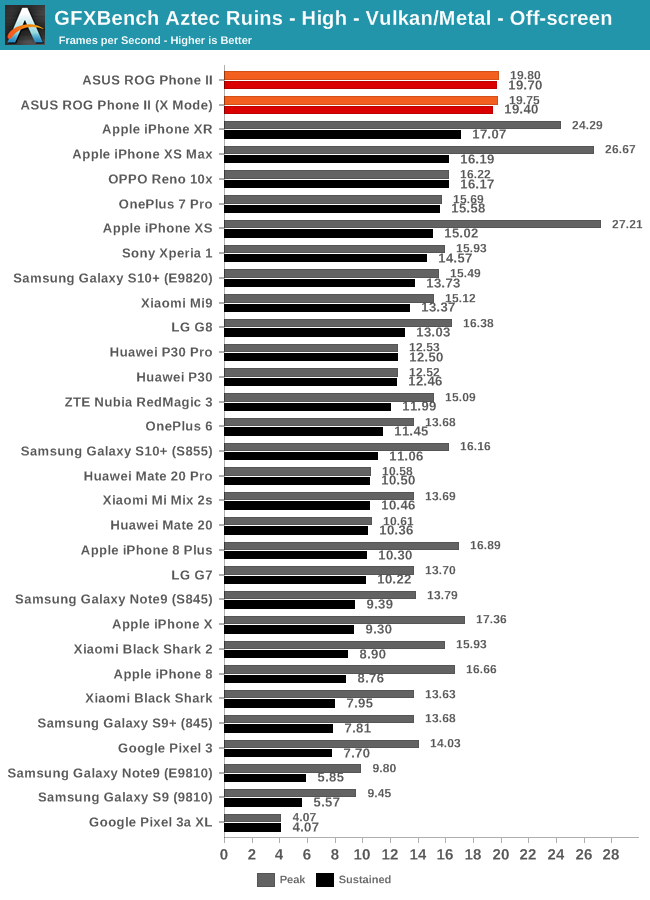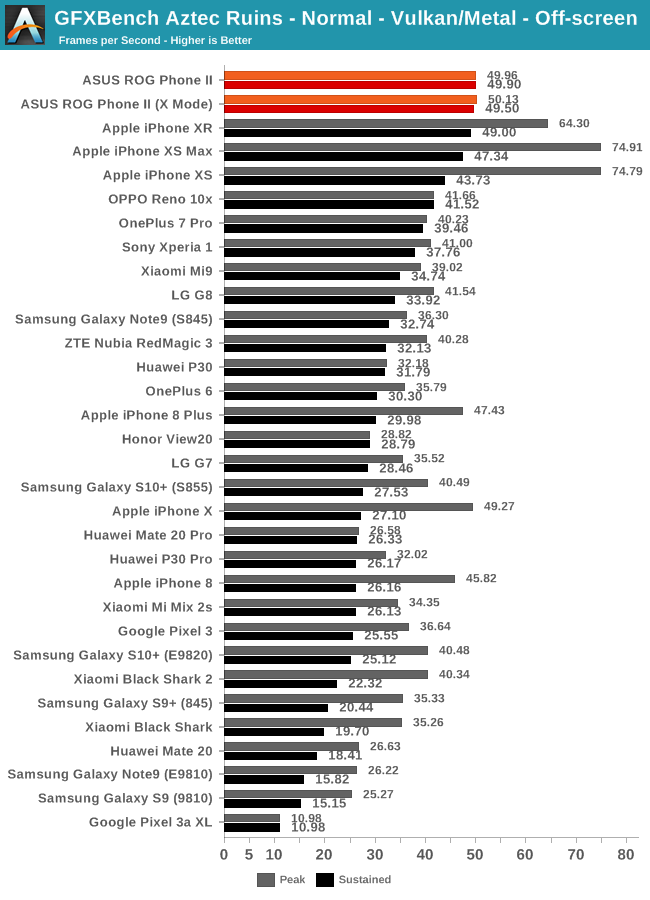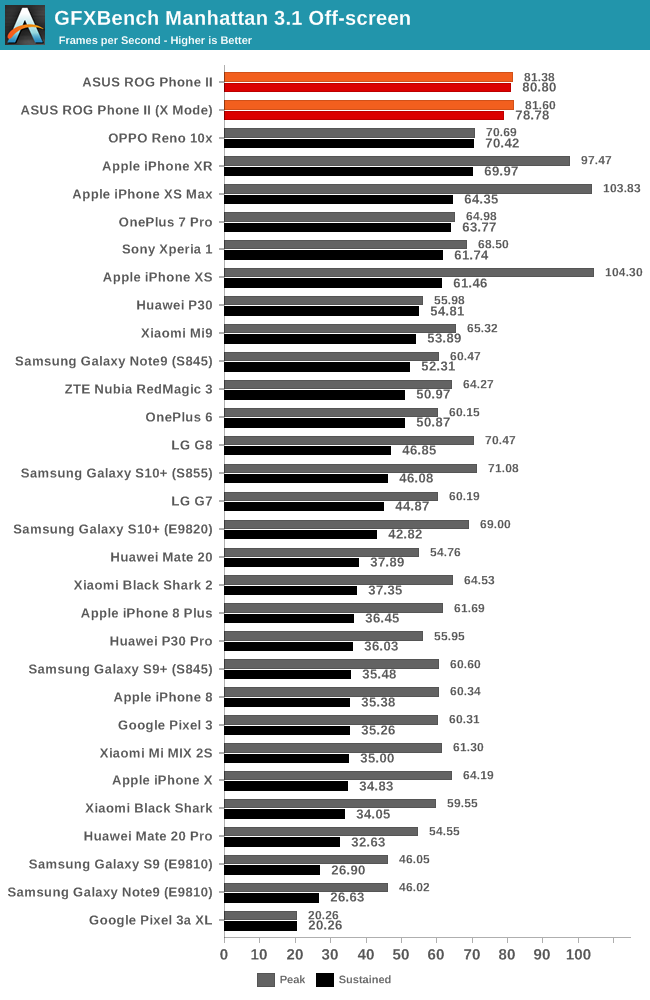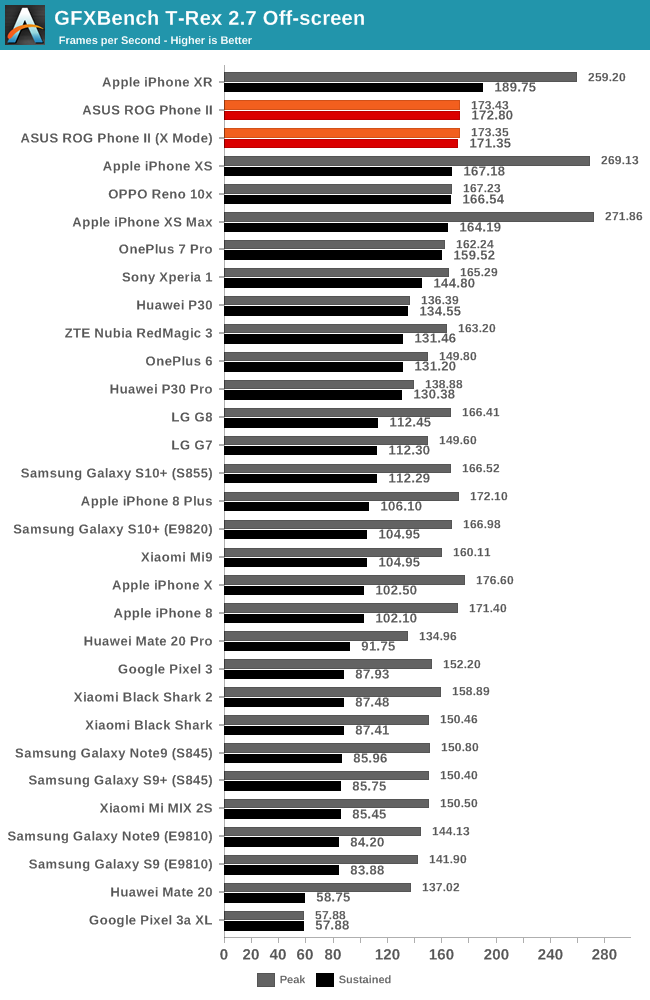 In the graphics tests, the ROG Phone II is dominating and is clearly posting the highest performance among any smartphone out there when it comes to its sustained performance. The device is able to distinguish itself from the rest thanks to the increased GPU frequency of the Snapdragon 855+ SoC.
Furthermore, the phone doesn't look like it throttles much at all on the GPU side of things, and the behaviour is similar to that of the OPPO Reno 10x and the OnePlus 7 Pro. Of course, this also comes at a cost of extremely high device temperatures again – the phone's internal temperature sensor in ASUS's own monitoring tools showcased temps of in excess of 55°C, and the phone would burn through one's finger if held at the hottest spots.