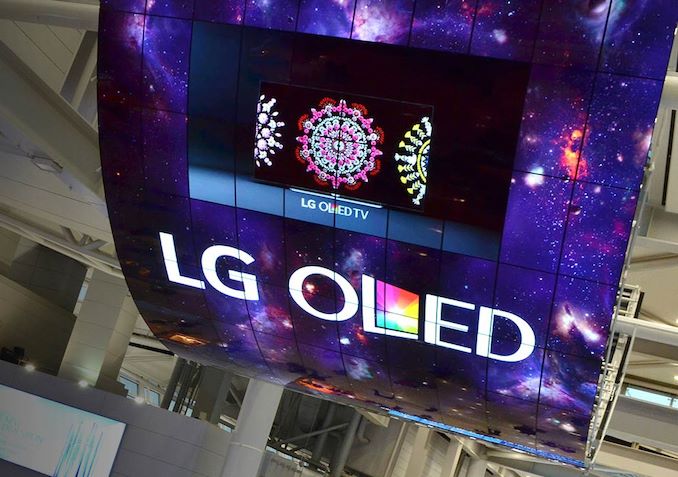 LG Display this week said that its plant in Guangzhou, China, would start full swing operations next month. The factory, which cost LG around $4.2 billion, will produce large OLED panels for Ultra-HD televisions. The new manufacturing capacity will nearly double LG's output of OLED substrates and will enable the company to cut its costs.
LGD's new 8.5G (2200×2500) OLED factory in Guangzhou will produce 60,000 substrates for large TVs per month, which will almost double output of the company's OLED substrates to 130,000 per month. Eventually, the plant will be expanded with the second line and will increase its capacity to 90,000 substrates per month.
One of the world's largest makers of OLED panels first announced plans to build a plant in China in mid-2017. It took LG Display a year to obtain necessary permissions from the Chinese and South Korean governments and then a year to build the factory. This month the company starts trial production and next month mass production is set to commence
LG Display invested about $4.2 billion in its Guangzhou facility, but it hopes the expenses will pay off. Firstly, there are lower wages in China when compared to South Korea. Secondly, subsidies from the Chinese government will enable LG to cut its depreciation costs by 65%. Thirdly, the new fab could allow LG to offset possible disruption of OLED production in South Korea because of the ongoing diplomatic conflict between Japan and South Korea. Fourthly, it will make LG Display more competitive against companies like BOE in the Chinese market.
Increased output and lower production costs will allow LG to make its OLED panels and therefore OLED TVs cheaper. Still, the exact effect is something that remains to be seen.
Related Reading:
Sources: The Investor, OLED Info