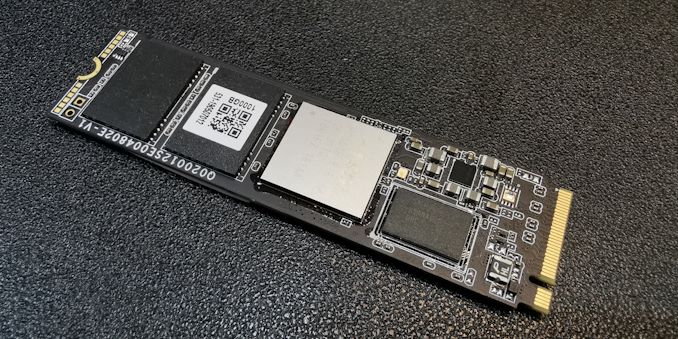 One of the hot ticket items at this year's Computex was the range of PCIe 4.0 storage devices available. All of them except one was built on the Phison E16 reference design, making most of them pretty much the same, save the NAND being used. We reported on GIGABYTE's design before, when it was simply part of a press release, but we got to see one on the show floor later in the week.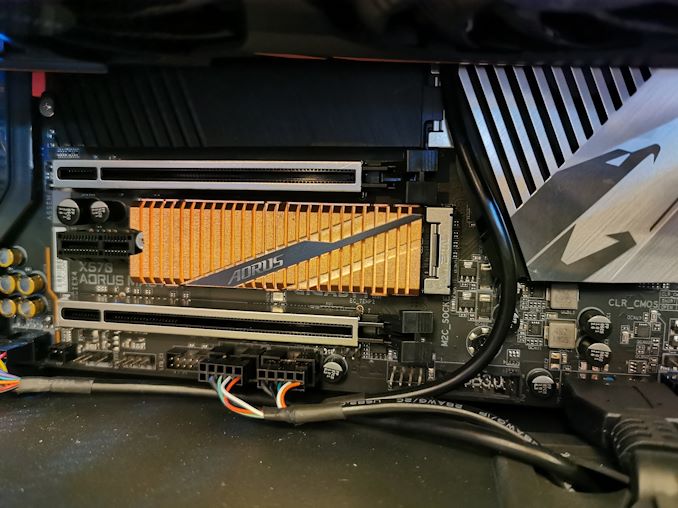 The most obvious difference between all of the Phison turn-key solutions between the vendors will be in the heatsink designs. Because the E16 controller is just Phison's high-end design with the PCIe 3.0 PHY replaced with the PCIe 4.0 PHY, it stresses the actual compute parts of that controller to the limit, and we get a toasty design. In order to combat this toastyness, GIGABYTE has added a 77g copper cooler to their drive.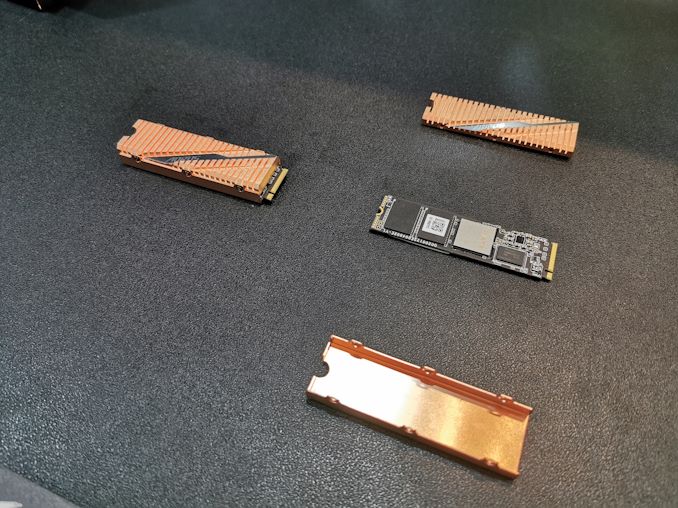 We are told that the 5 GB/s read/write limit is actually caused by the controller rather than the NAND, so with a new controller next year we expect to get closer to the PCIe 4.0 x4 bus limits. But for now, we have this 8W TDP design that requires substantial cooling. We're told that it can be used for laptops, but it is unlikely without being attached to the main CPU heatpipe. GIGABYTE paired the SSD with its Quad M.2 PCIe 4.0 add-in card so show that the speeds can ramp up quite a lot, almost up to 15 GB/s.
GIGABYTE is one vendor that will be supplying its drives in AMD's Ryzen 3000 press kits, and the company expects to offer 500GB, 1TB, and 2TB models to the market in July.
Want to keep up to date with all of our Computex 2019 Coverage?

Laptops

Hardware

Chips
Follow AnandTech's breaking news here!